Mountains to get another 8 inches of snow overnight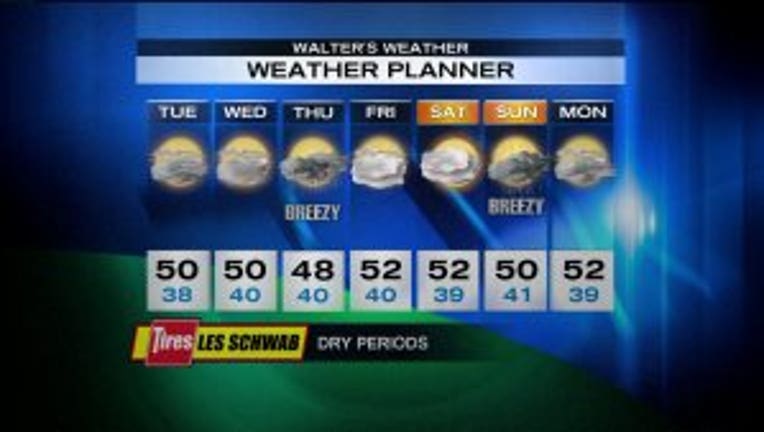 Today our sunset is at 5:50 p.m. That means we have gained three hours of daylight since winter started.

The forecast for Monday night calls for breezy conditions to continue. The rain stays away from Seattle, but the foothills and the beach get rain. Seattle is enjoying the rain shadowing off of the Olympics. There is a convergence zone northeast of Seattle, with active weather there.

The mountains will see another eight inches of snow overnight -- great for skiers.

Tuesday will be dry until evening. Tuesday night, it will rain, but Wednesday looks mostly dry.

Thursday will be wet and breezy. Friday, March 1 and Saturday, March 2 look mostly dry, so March comes in 'like a lamb.'

Sunday looks wet.

Lows near 38 and highs near 50.