Mountain goats being relocated from Olympic National Park to North Cascades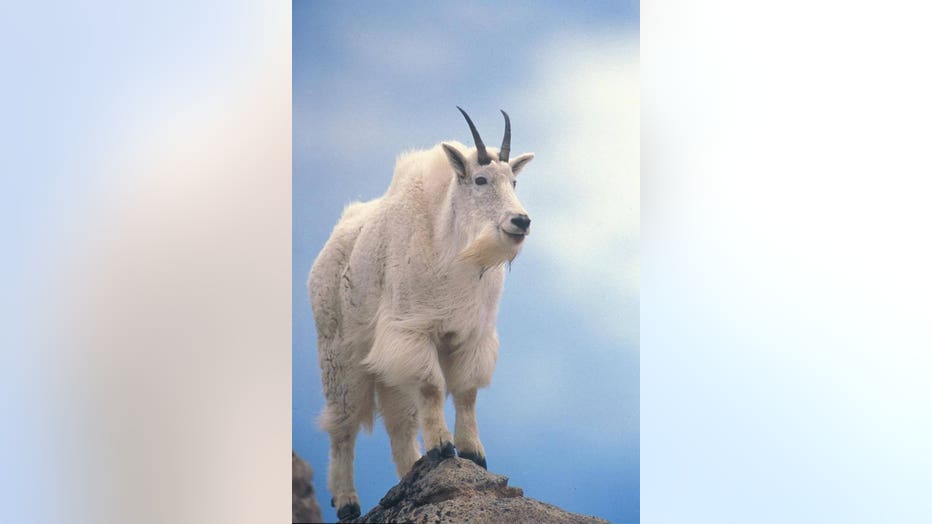 National Park Service photo


PORT ANGELES, Wash.  -- After years of public review, authorities on Monday began relocating hundreds of mountain goats from Olympic National Park to the North Cascades.

The agency said a coalition of state and federal agencies, with support from local tribes, enacted its plan to remove about 725 mountain goats that have long posed an ecological problem in the park.

The decision comes after an extensive public review process began in 2014. The fatal goring of a hiker by a goat in 2010 raised new concerns about public safety.

"Mountain goat relocation will allow these animals to reoccupy historical range areas in the Cascades and increase population viability," said Jesse Plumage, USFS Wildlife Biologist.

"The translocation effort will relieve issues with non-native mountain goats in the Olympics while bolstering depleted herds in the northern Cascades," said Olympic National Park Superintendent Sarah Creachbaum. "Mountain goats cause significant impacts to the park ecosystem as well as public safety concerns."

This month's two-week effort to move mountain goats is the first translocation operation. Two more two-week periods are planned for next year, the agency said.

The park service said there would be no closures during this relocation period. Goats are being airlifted in crates directly to alpine habitats chosen for the right characteristics.

"WDFW plans to release the mountain goats at five selected sites in the Cascades this month. Two release areas are near mountain peaks south of the town of Darrington, on the Darrington District of the Mt. Baker-Snoqualmie National Forest (MBS). The others are near Mt. Index, on the Skykomish Ranger District of the MBS, Tower Peak in the Methow area of the Okanogan-Wenatchee National Forest, and the headwaters of the Cedar River Drainage, which is land owned by Seattle Public Utilities."

Nearly a dozen goats were introduced to the Olympic Mountains in the 1920s, in an apparent effort to establish a hunting population. Hunting was prohibited after the park was established in 1938. By 1983, however, the population numbers grew to more than 1,100.

In the 1980s, park officials used helicopters to capture and remove goats but that program ended over safety concerns to staff. More than 500 goats were removed during that decade.

In 1995, the park considered eliminating the goat population by shooting the animals from helicopters. That plan was later tabled.

A survey last year found that the goat population had more than doubled between 2004 and 2016. More than 700 goats now graze the park's alpine meadows and roam its rocky peaks.