Motorcyclist killed trying to reach 300 mph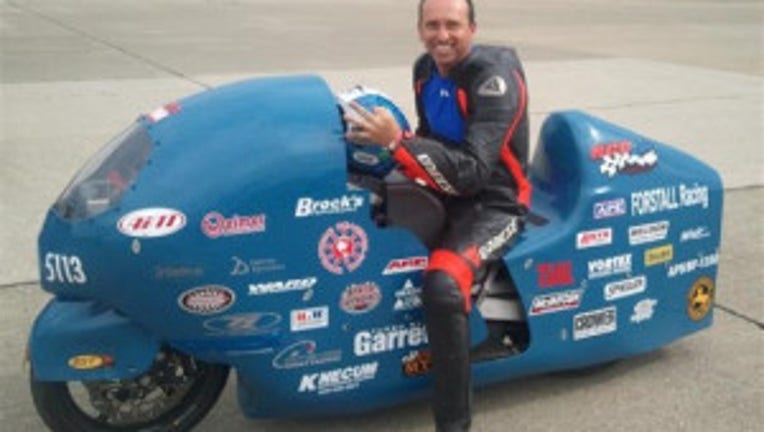 LIMESTONE, MAINE -- A Florida man who set the world record for fastest speed on a conventional motorcycle died Sunday morning after losing control of his motorcycle and reportedly sliding 1,000 feet during a speed trial at the former Loring Air Force Base in Maine.

William "Bill" Warner, 44, was attempting to hit 300 mph when he lost control of his modified turbocharged Suzuki Hayabusa.  He was rushed to the Caribou hospital where he died from his injuries at 11:15 a.m.

Warner became the first conventional motorcyclist in history to top 300 mph in 2011 at a timed trial.  He maxed out at 311.945 on 1½-mile course.  On Saturday, he broke the 1-mile record at Loring when he hit 296 mph.