Motorcycle crash victim reunites with fire department rescuers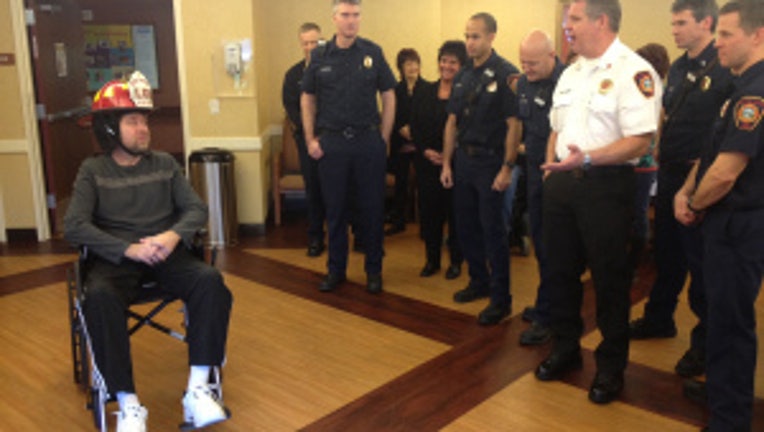 SEATTLE -- It's been a long road to recovery for Andy Foss.

In September, Foss was riding his motorcyle along Dash Point Road SW in Federal Way when he lost control and crashed, severely injuring himself.  Foss broke over 30 bones in his body.

He's been recovering at a care center in Federal Way.  On Saturday, Foss and the fire department rescue crew were reunited for the first time since his accident.  Firefighters from the South King Fire & Rescue batallion, along with nurses and other well-wishers celebrated with Foss.