Mother of baby killed in gang shooting: 'He's been convicted but this case isn't over yet'


KENT, Wash. -- The mother of the 1-year-old girl killed in a drive-by shooting is speaking out after her baby's killer was found guilty Thursday.

For the last three years, Lisa Lynch says not a day goes by that she doesn't think about her daughter.

"Every day, every day," Lynch said. "We miss her. She was something special."

Lynch's daughter Malijah Grant was shot in the head as she sat in the car with her parents just after her 1st birthday. Police say 27-year-old Marty Kime is a gang member and intended to shoot Malijah's father.

"I feel like they targeted the wrong family," Lynch said. "My kids' father is in their life. He is not an active gang member. He doesn't ride around shooting at people. He's provides for his kids. He takes care of his family."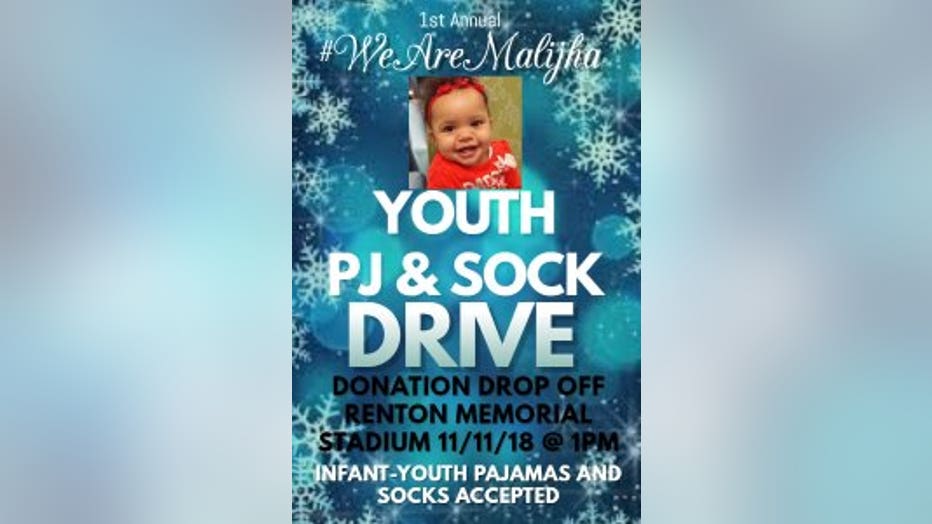 A youth sock and PJ drive is being held in the child's honor on Nov. 11 at Memorial Stadium.


On Thursday, a jury found Kime guilty of killing Malijah. He's facing at least 41 years behind bars.

Police are still searching for another man believed to be in the car with Kime and Lynch wants him brought to justice, too.

Lynch says the conviction won't bring her daughter back but she plans to give back to the community to keep her daughter's memory alive.

"I just want to keep doing positive activities to remember her," Lynch said. "My biggest goal is to open up a daycare in honor of her."

King County prosecutors says the judge was unable to sentence Kime Thursday because of a commotion between Kime and Grant-Walker after the verdict was read.

They say another hearing will be held to reschedule Kime's sentencing.