Mother, community remember Lindsey Baum on what would've been the murdered girl's 20th Birthday


MCCLEARY, Wash. -- Lindsey Baum was 10-year-old when she was abducted from McCleary in 2009.  On Saturday, her mother and volunteers marked what would have been her 20th birthday to make sure no one will ever forget her name.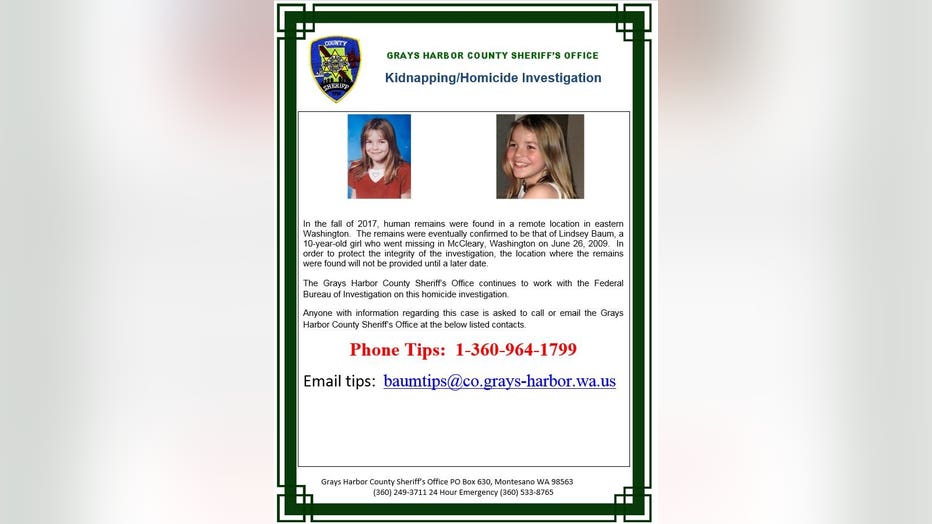 Grays Harbor Sheriff's Office


The annual McCleary Bear Festival is a bittersweet celebration in memory of Lindsey Baum.

In fall 2017, hunters found human remains in the Manastash Recreation Area.

In May, the FBI confirmed it was Lindsey Baum's remains that hunters found.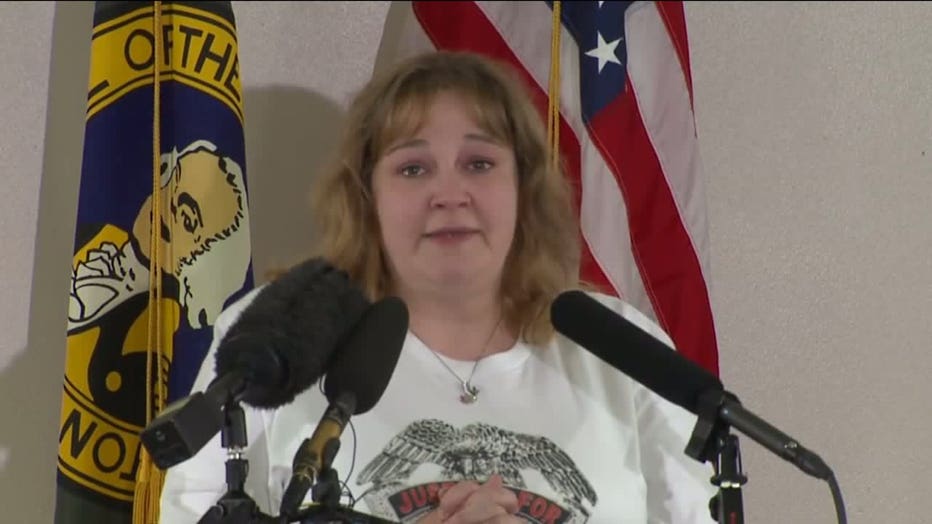 Melissa Baum spoke out for the first time since investigators linked human remains to her missing daughter, Lindsey. (Q13 News photo)


"Lindsey's been found, but my battle is not over. Whoever murdered her is still on the streets and probably still walks the streets of McCleary," said Lindsey Baum's mother Melissa Baum.

The investigation into who killed Lindsey is ongoing.  As people gather for the Bear Festival with their own kids in tow, Melissa Baum remembers her daughter no longer with us.  That's why so many volunteered today at her booth because they say they know Melissa's heartbreak continues.

"I have sisters her age and I just want to do something to help out her mom. I feel really bad for everything she's gone through," said volunteer Sarah Robins.

People came to Lindsey's memorial with flowers, teddy bears, and handwritten messages of love.  But a large banner asks people if they know who murdered Lindsey Baum with a photo of the young girl.  It's a grim reminder that justice has yet to be served.

"Somebody, multiple people know what happened to Lindsey. And I need answers and I'm not going away until I get them," said Baum.