Mother, 4 young children killed in head-on crash in Oregon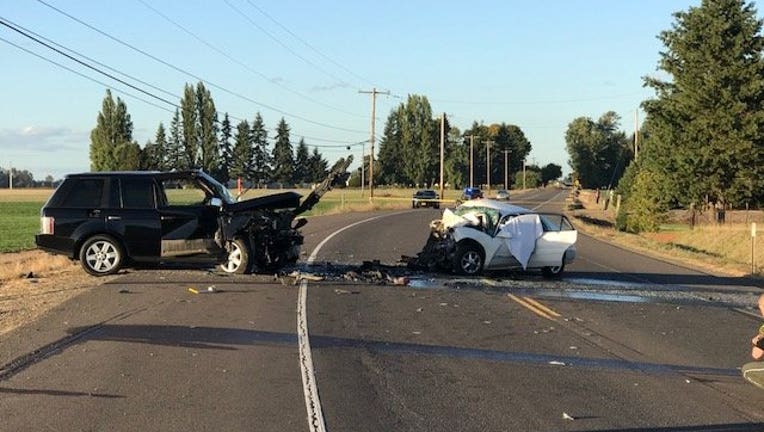 SALEM, Ore. -- Authorities say a mother and her four children were killed in a head-on crash near Salem.

Oregon State Police said the two car crash happened at 4:41 p.m. Sunday. KOIN reports that investigators say a Land Rover driven by a 27-year-old Gervais man collided with a Buick Century head-on.

The Land Rover was heading north and the Buick was heading south on 99E and Nevada Street. The two cars were negotiating a corner when they crashed, but the cause is still under investigation.

The other driver sustained minor injuries.

The Buick was driven by 25-year-old Lisette Medrano-Perez from Molalla. Her four children -- an 8-year-old boy, a 6-year-old boy, a 4-year-old girl and a 2-year-old girl -- were pronounced dead at the scene.