Motel room robbers: 2 of 3 suspects - one arrested once already - wanted for violent SeaTac attack
FUGITIVE UPDATE August 18, 2017 --
Breann Coleman is one of three suspects accused of busting down a motel bathroom door and attacking a man for his money.

The other two suspects, Demaris Jones and Whitney Faletogo, have been arrested -- though Faletogo was released and didn't show up for court so she now has a $60,000 warrant for her arrest.

Coleman still needs to be caught the first time.

She has a $50,000 warrant for her arrest in King County and is also wanted in Tacoma where she was a warrant for having a stolen, after police say she seduced the victim. "They met at a convenience store in the city of Tacoma, decided they wanted to be friends, had a few drinks. He fell asleep and when he woke up his vehicle was gone," said Tacoma Ofc. Shelbie Boyd. "We want her bad. it's sad that you meet someone, you think you're friends, you hang out for a bit and next thing you know you're being stolen from, so no we don't want more victims of this nature in the city of Tacoma.

Detectives say Coleman may be motel-hopping in Fife or south King County.

If you can tell detectives where she, or Whitney Faletogo are hiding, call Crime Stoppers at 1-800-222-TIPS, or use the P3 Tips App on your phone. It`s anonymous and there is a cash reward of up to $1,000 for information that leads to their arrests.

CAPTURE UPDATE --
Violent motel robbery suspect, Whitney Faletogo, was arrested and booked into the SCORE Jail on Wednesday, July 19th.

Seattle Police detectives say she was located inside a vehicle at the Lake Doloff boat launch in Federal Way.

A second suspect in the case, Demaris Jones, was arrested on June 20th.

A third suspect, Breann Coleman, is still wanted.

If you know where she is, call Crime Stoppers anonymously at 1-800-222-TIPS, or use the P3 Tips App to submit your information to Crime Stoppers. There is a cash reward of up to $1,000 for information that leads to any of their arrests.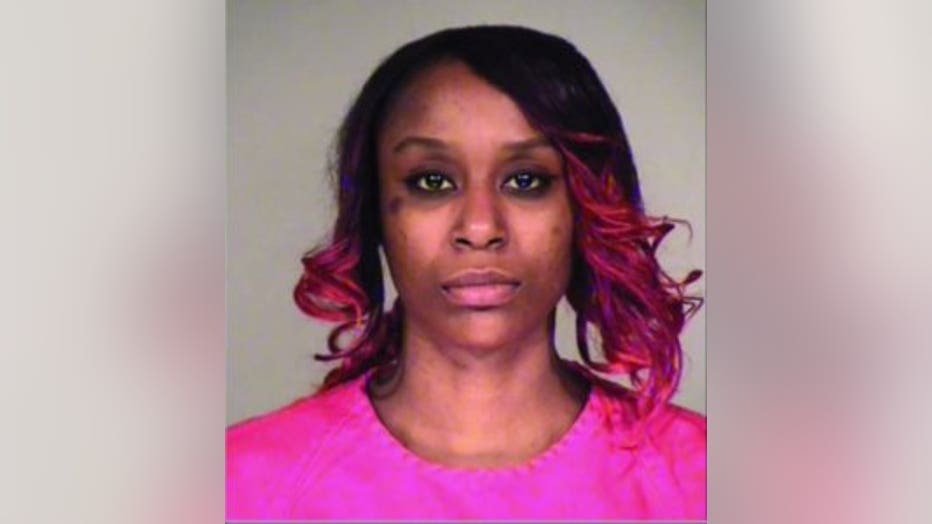 FUGITIVES WANTED IN KING COUNTY --
King County Sheriff's Detectives need your help to find two suspects accused in a vicious beating and robbery in a motel bathroom in SeaTac. Deputies are looking for Whitney Faletogo and Breann Coleman. The third suspect, Demaris Jones, was arrested by Federal Way Police on June 20th thanks to a tip from a Washington's Most Wanted viewer


"Our victim meets two individuals at a fast food joint in Federal Way and he knows them and he introduces them as 'Whitney' and 'D,'" explains King County Det. Jessica Santos. "They decide to go ahead and rent a room together and they go up to SeaTac and rent the room, the three of them. Everything's fine and the next morning another individual comes to the hotel room and she identifies herself as 'Bria.' 'Bria,' 'D,' and 'Whitney' want to rent the room for another night, but our victim doesn't want to do so, so declines to pay for another night and that's when things kind of got a little sticky. 'D' attacks our victim and our victim flees to a bathroom, tries to get himself into the bathroom and the door's forced open. All three subjects come inside and attack our victim and he is held down, he is punched, pretty significant injuries to him. At one point he describes somebody putting their hand over his face and he's losing the ability to breathe and actually starts to see stars, according to him. Somebody reaches into his pocket, takes his money, which was $300. They continue to beat him up and eventually flee the scene."




The surveillance photo from the motel shows the three suspects leaving the room and the two women looking back like they're making sure they're not being followed. The violent robbery happened in late February.