Motel resident says wall crumbled on top of him in gas explosion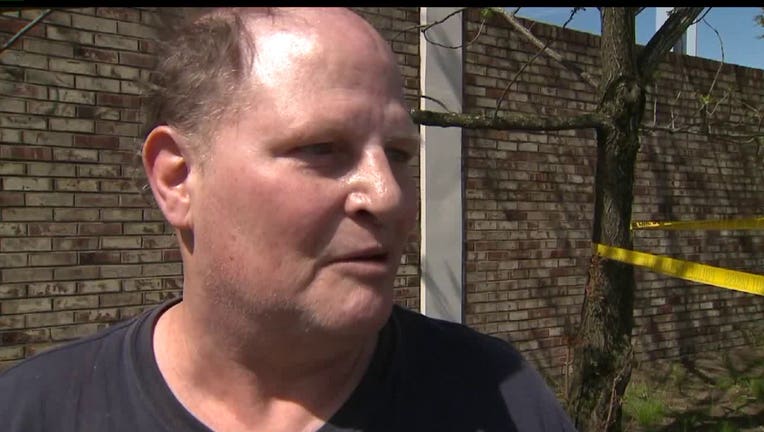 SEATTLE -- Hanging wires, bent pipes and splintered wood was all that was left of Unit #9 at the Klose-In Motel in the 9300 block of Aurora Avenue in North Seattle after a natural gas explosion just before noon Monday.

Charles LeMay was taking a nap when he heard a loud boom He said he thought a plane had crashed into the building.

"I was on the bed and everything came flying toward me. My whole wall and ceiling came in. Everything in my room is totally demolished and went on top of me. I have dust on my hair and shirt and everything," said LeMay.



Witnesses say it appeared the explosion blew the man living in Unit #9 out into the parking lot.

"I immediately went out and saw one of the units had blown up. There was a man coming out staggering on the ground and screaming in pain," said motel manager Chris Conrad.

The Seattle Fire Department said the victim is a man in his 40s with burns to his upper extremities and face. He was taken to Harborview Medical Center in critical condition, but was upgraded to serious in the intensive care unit by 3 p.m.

"It was so terrifying," said Michelle Dupree. "I'm disabled and I had to hurry as much as possible with no help to get out."

Dupree grabbed a backpack and filled it with her medication before rushing out. Firefighters brought one man with breathing problems an oxygen tank, as he and other tenants waited to find out what's next, wondering what caused this blast.

"There was definitely a strong gas odor. I know gas is highly explosive. They could leave it on and most everybody smokes here. Light a cigarette and there you go," said Dupree.

The Red Cross is helping 41 people find new housing, starting with emergency shelter and dinners Monday night. The city's Department of Planning and Development will assess the building's structural integrity to determine if it is habitable.

The Seattle Fire Department says there was $55,000 in damage to the motel.