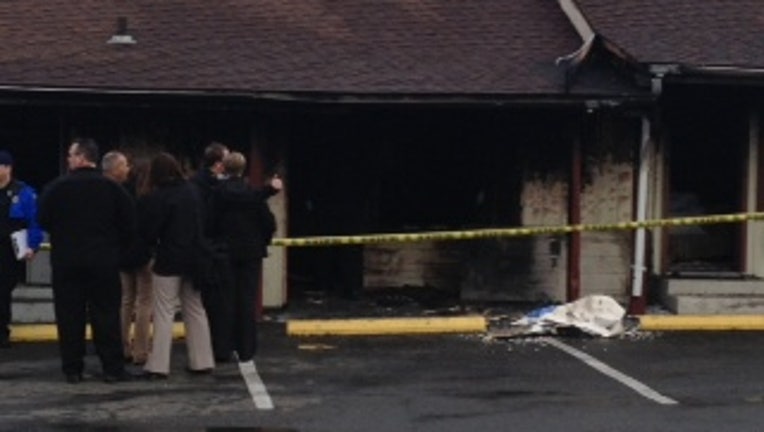 KENT -- Firefighters were called to the Sunset Motel at 25006 Pacific Highway South shortly after 7 a.m., Randy Droppert with the Kent Fire Department said.



When firefighters arrived, six of the motel's units were burning and additional crews were called. Crews located a deceased male in one of the units and officials said that room had been rented on a long-term basis; it is believed the body they found is that of the tenant.

The unit where the fire originated was destroyed and four other units were damaged by smoke. No other injuries were reported.

Droppert said it is unclear what caused the fire or where it started.