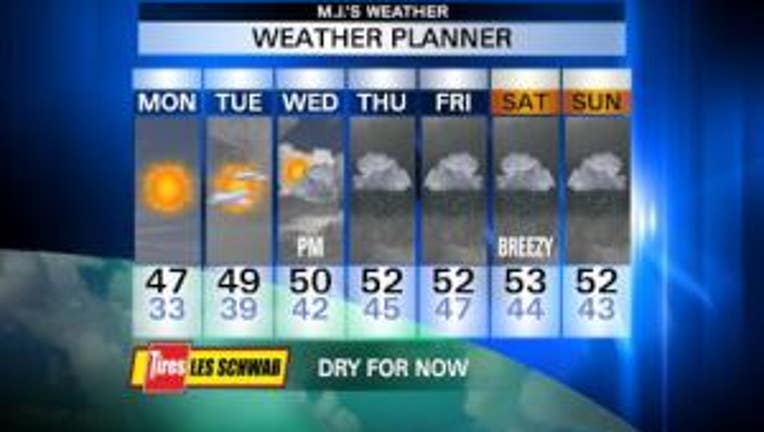 We're starting out cold this morning, with frost on windshields in outlying areas.  Some areas are in the 20s.  This afternoon will be mostly sunny with highs near normal -- upper 40s.  Tomorrow we stay dry.  Rain returns on Wednesday, probably in the afternoon for Seattle.  We'll top out near 50.  Once the rain starts in again, it looks pretty wet around here.  Thursday through the weekend, it'll be rainy at times with highs in the low 50s.  It could be breezy-to-windy as well.

Viewer photos of the day . . .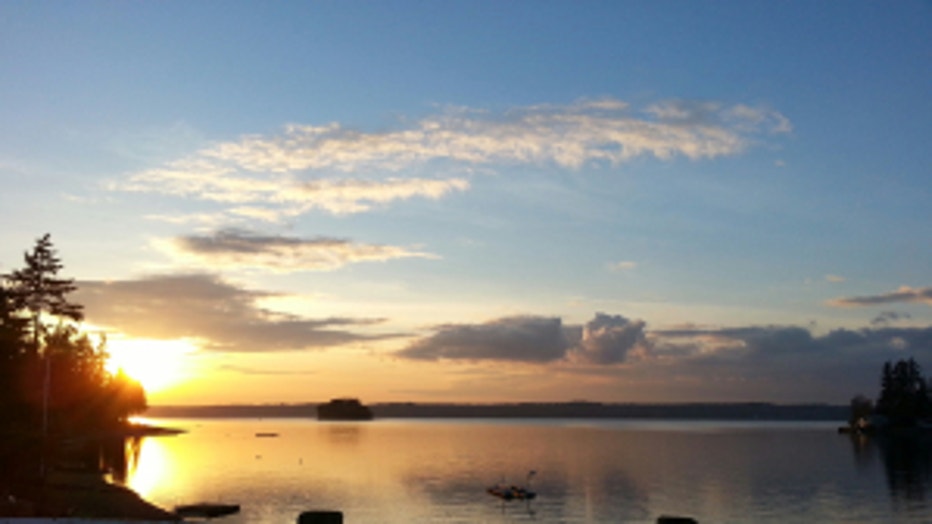 Sunset over Cutts Island from BJ on the Raft Island Bridge.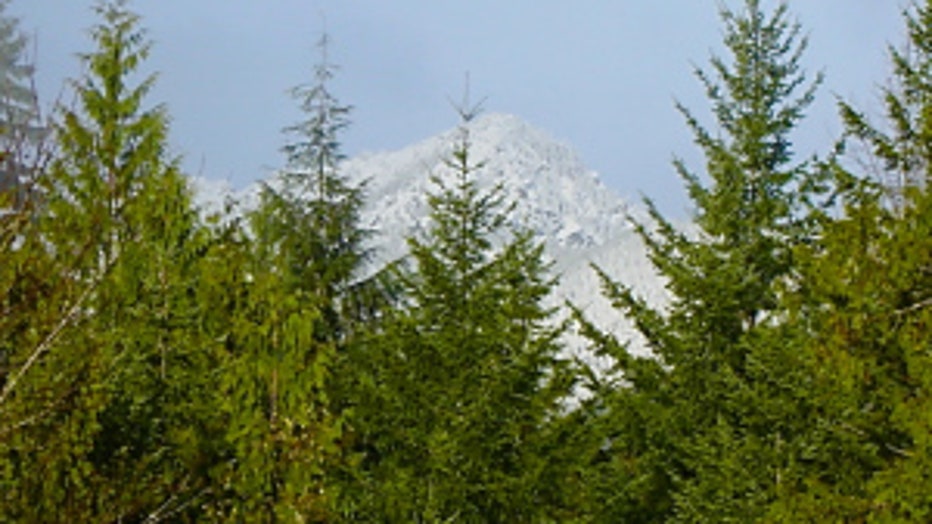 Snow down to 1,000 feet on Mt. Jupiter, from Joanie & Eric in Brinnon.