Mostly dry through the week, but cold front moves in Friday night


SEATTLE -- The overall forecast will be dry through the weekend. There are a few weak systems out there that will bring a little rain but each day will have extended dry periods as well.

The beach and the mountains get most of the showers.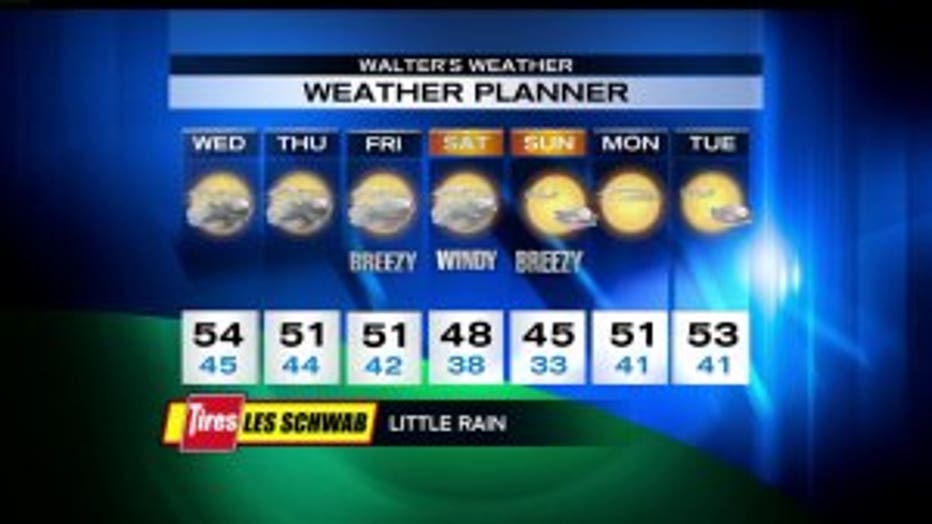 Friday night, a colder front blows through and that gives us a colder weekend. It'll be quite breezy at times, especially Friday night into Saturday. This pattern looks like it will put some snow on the passes into Saturday morning as the snow level drops to 1,500 feet.

The mountains look snowy but the lowlands will still be mainly dry.

Lows near 44 and highs near 53 through Friday. Saturday and Sunday, lows will be in the 30s with highs in the 40s.