Mostly cloudy and cooler today
A bit of a downturn today.  It'll be mostly cloudy and cooler, topping out in the upper 50s.  There is a chance of a little drizzle, especially to the north and on the coast, with the passage of a weak system.  Tomorrow we rebound nicely.  It should be partly-to-mostly sunny and get into the low-to-mid 60s again.  Then the rain returns.  By Thursday afternoon, rain looks likely.  Friday through the weekend, it'll be showery, breezy and cooler, with highs only in the mid 50s, which is normal for this time of year.  But after the lovely weather we've been enjoying, it'll feel chilly.

Viewer photos of the day . . .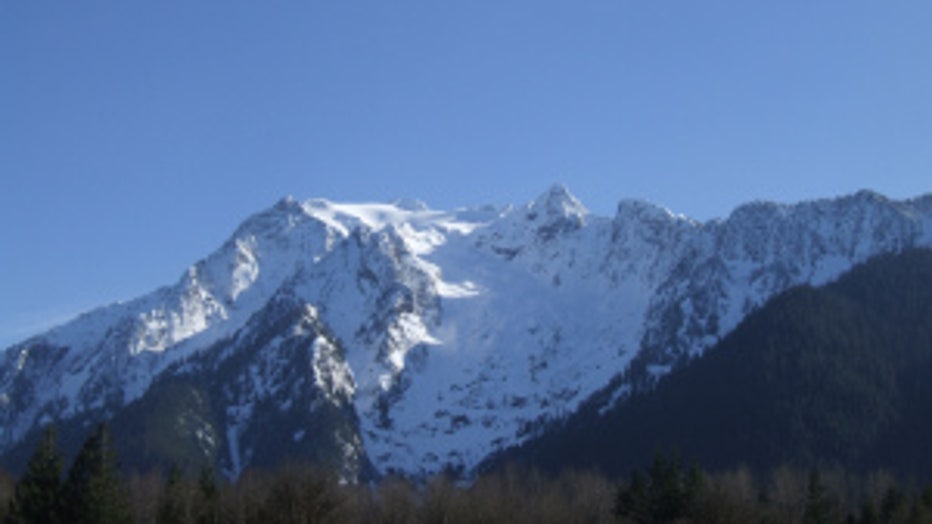 Snow-covered Whitehorse Mountain under blue skies. From Pam in Darrington.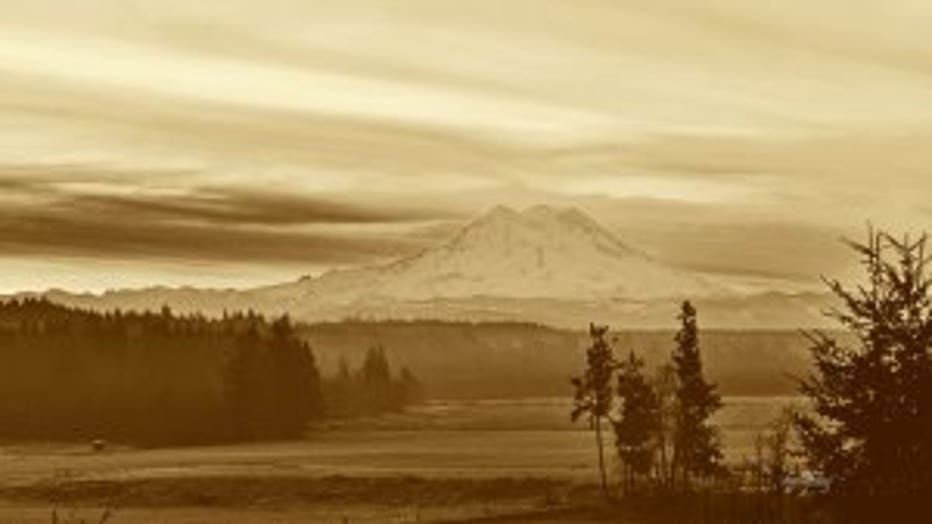 Sepia-toned sunrise shot of Mt. Rainier. Taken by David in Yelm, who colorized it too. His friend Judy sent it in.