Morning fog should dissipate before solar eclipse


SEATTLE --  Mother Nature's air conditioning will bring fog to the Puget Sound overnight but it should disipate in most regions just in time to view the Great American Eclipse of 2017.

The partial eclipse begins for most of Western Washington just after 9 a.m. Monday with the peak of the eclipse near 10:20 a.m.

Q13 News Chief Meteorologist Walter Kelley says, "the areas with the most fog will be Whidbey Island down the Strait and the direct coastline at the beach. Those areas will be obscured for at least the first half of the eclipse."

He says the best places for viewing the eclipse will be east of Interstate 5.

"Enjoy and remember that there will be four more eclipses over the next 35 years so plan ahead," Kelley adds.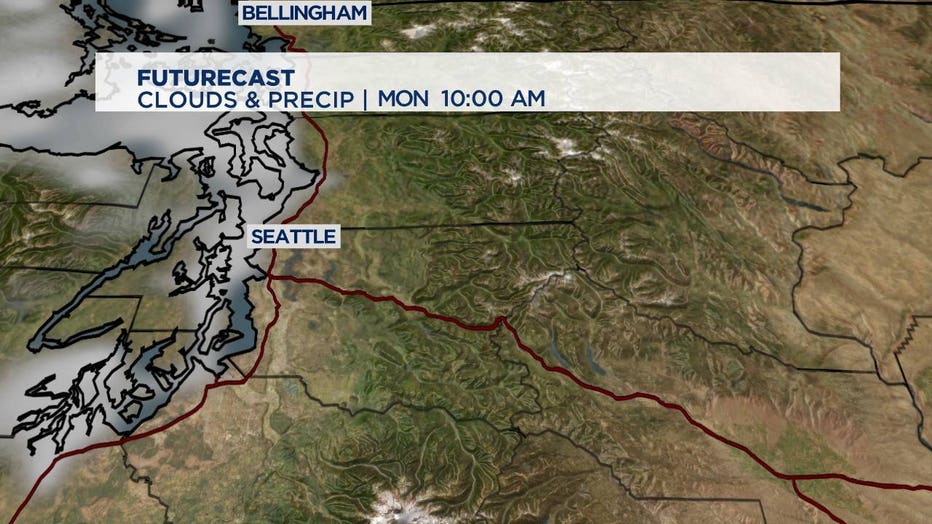 The next 7 days!

The next 7 days will be very nice and warm with one day of rain or at least one day will clouds and passing showers.

Kelley says Thursday the region will get a weak low pressure that will bring rain to the mountains and some light rain for the Metro.

"It looks like there will be a few Isolated thunderstorms Thursday but mainly near the mountains," Kelley says.

Next weekend will be hot again with highs in the 80s.

The latest long range forecast calls for our fall and winter to be warmer and drier than normal.