Morning blaze at church injures firefighter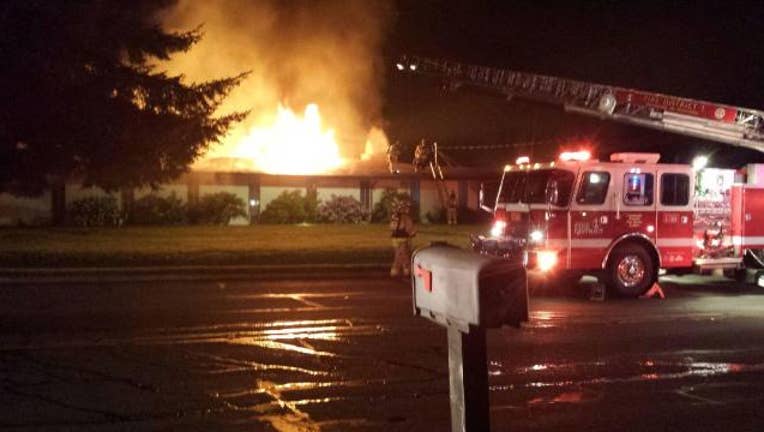 article


MOUNTLAKE TERRACE -- An early morning fire destroyed the administration building of the Mount Zion Lutheran Church on 44th Avenue W in Mountlake Terrace and injured one fire fighter who battled the blaze.

Officials say the fire started sometime between 3-3:30 a.m.

Originally, officials believed the fire was intentionally set after finding what appeared to be an incendiary device near the fire's origin. After the 2 alarm fire was extinguished investigators managed to take a closer look and determined that it did not start the fire.

Arson has not been ruled out as a possible cause but the investigation is still ongoing. Officials say they are certain the fire started on the outside of the building and quickly spread into the attic consuming much of the roof.

One firefighter from Lynnwood was hurt when debris fell on his head. The firefighter was transported to an area hospital as a precaution, and his injuries are not thought to be serious.

Ranee Gigrich is a longtime member of the church at Mount Zion and couldn't believe what she saw when she arrived this morning but she will be here this weekend worshiping with the rest of the church body.

Gigrich said, "It will take more than a fire to make me lose faith. And this is home. This is home away from home and a church family. I'm going to bring my kids and just show them it doesn't matter what happens stay strong and just keep going."