More traffic, noise headed to Tacoma Narrows Bridge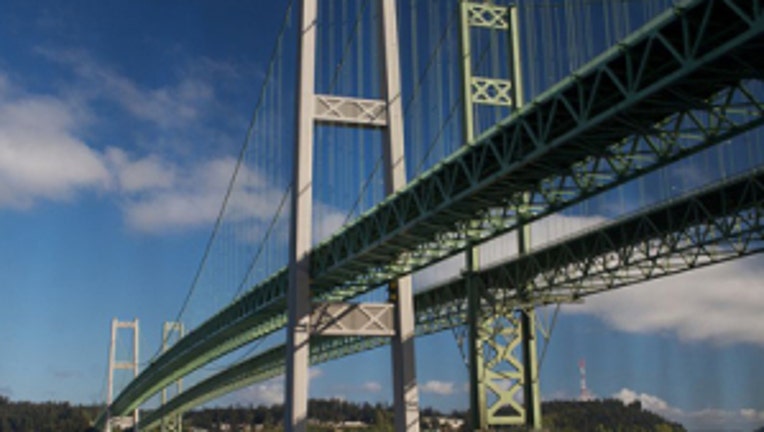 TACOMA, Wash.-- Prepare for lane closures on the Tacoma Narrows Bridge this week.

Starting Tuesday night, crews will close two westbound lanes on the bridge from 7 p.m. to 6 a.m. in order to replace the bridge's western-most expansion joint.Similar closures will occur Wednesday and Thursday evening.

Officials said the work will be noisy and asked nearby residents for their tolerance during the project.

The two remaining westbound lanes on the bridge will stay open during the work.