More than 30 women arrested at local GOP headquarters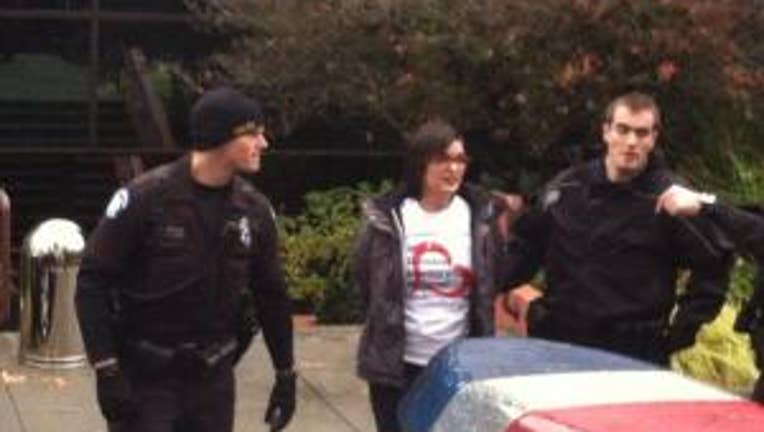 article
BELLEVUE -- More than 30 women were arrested Thursday morning at Washington state's Republican Party headquarters for protesting Republican immigration policy, claiming it treats women and children unfairly.

The women -- including Mayor Mike McGinn's wife -- were arrested as part of a peaceful protest the consisted of more than 150 women and families, the All-Women Group of Washington said. The protesters asked Congressmen McMorris Rodgers, Herrera Beutler, Dave Reichert and others from the area to pass reform that better treated minorities and kids.

Participants marched form downtown Bellevue to the Republican Party Headquarters in the 800 block of 106th Avenue East.

The event was one of 10 coordinated actions across the country in which protesters asked for Congress to pass fair immigration reform.

"To many immigrant workers are left in the shadows, their work exploited as they live in fear," Lynne Dodson, the Secretary Treasurer of the Washington State Labor Council, said. "Women immigrant workers in particular tend to do work that is hidden from the public view, so their rights are violated without consequence or scrutiny."

It was unknown if any of the women arrested Thursday would be charged with a crime.

This story will be updated as more information becomes avialble.