More than 125 Seattle cops file federal suit over use-of-force policy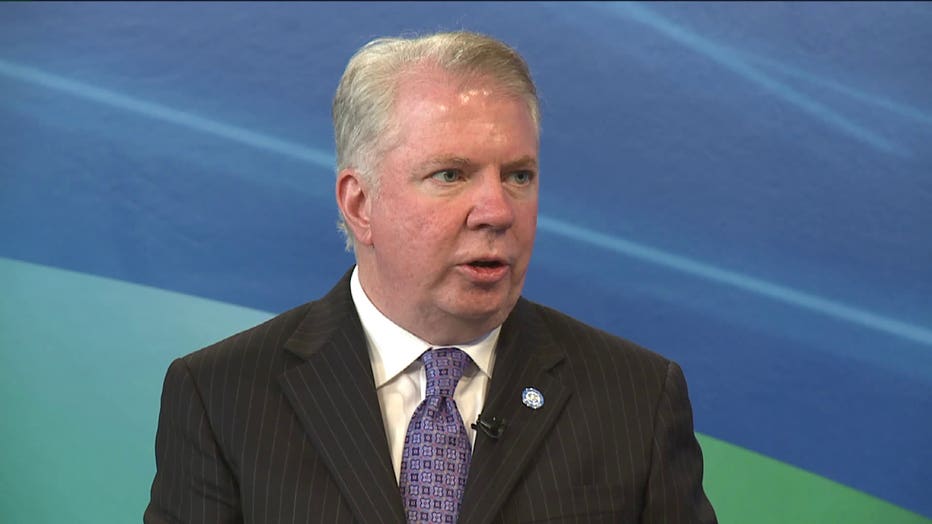 Mayor Ed Murray reacts after Seattle police officers file suit against use-of-force policy. (Photo: KCPQ-TV)


SEATTLE -- More than 125 Seattle police officers have filed a private lawsuit in federal court against the U.S. Justice Department and Seattle city officials, alleging use-of-force policies instituted as part of a federal court consent degree endanger them, it was confirmed Wednesday.

The Seattle Times first broke the story.

Defendants in the U.S. District Court suit include Attorney General Eric Holder, Seattle Mayor Ed Murray, Seattle City Attorney Pete Holmes, the Seattle police chief, and federal monitor Merrick Bobb.

"Defendants have promulgated and imposed new use of force (UF) policies and practices in reckless and deliberate indifference to the protections afforded Plaintiffs by the Constitution," the pro se suit says.

"The UF policies and practices unreasonably restrict and burden plaintiffs right to use force reasonably required, to protect themselves and others,  from apparent harm and danger in violation of the Second, Fourth, Fifth and Fourteenth Amendments of the Constitution," it reads.

"The new UF policies and practices require -- without appropriate consideration of an officer's knowledge, training, experience, or the apparent danger of the circumstances confronting him or her -- that Plaintiffs use significantly less force than is being threatened against them by suspects.

"This includes, for example, prohibiting Plaintiffs from using reasonable and effective force tools or techniques against vaguely defined, newly protected classes of suspects unless deadly force is the only other option. This significantly increases the likelihood that such persons will get killed or seriously injured in encounters with the police...," it reads.

The suit seeks an immediate injunction against the use-of-force policies that went into effect Jan. 1, and seeks unspecified punitive damages "based on Defendants misinformation about and ungrounded maligning of, the good work of the SPD's patrol officers..."

The lawsuit can be read by clicking here.

 

In an exclusive interview on Q13 FOX News, Mayor Ed Murray said he had just learned of the suit and had no comment on it.
But he then added, "The Justice Department and the federal courts say we need to deal with issues of use of force as well as other issues in our police department.
"
"We are under a federally mandated court order. We will follow that court order. We will fulfill that court order. We will not fight the Justice Department and we will not fight the federal government. This is not the 1960s."