More scantily clad servers in Seattle? Bikini barista company hopes to buy Tully's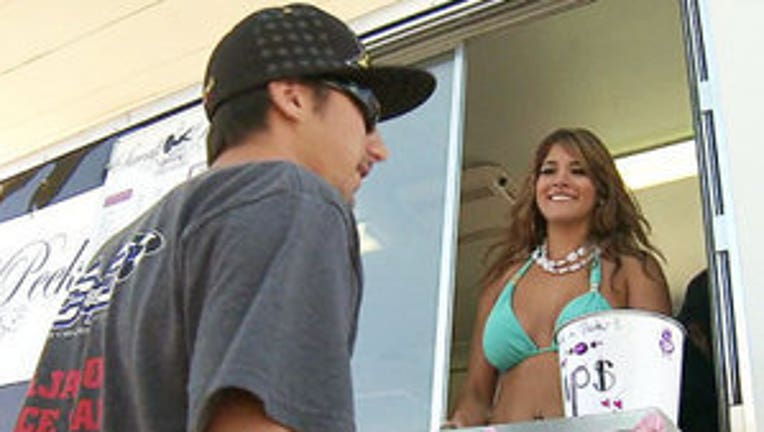 article
SEATTLE -- A coffee retailer that specializes in drive-thrus staffed with "attractive female baristas in entertaining costumes" intends to buy Tully's Coffee at a bankruptcy auction, the Seattle Times reported.

According to the Times, Baristas Coffee plans to bid for the local coffee chain that includes 47 company-owned stores at an auction on Jan. 11.

Baristas Coffee, which is a publicly traded company, worked out a proposal to pay $1.5 million in cash for the stores and take on about $2.8 million in liabilities from the embattled coffee chain. The company will go up against one other confirmed bidder, a private equity firm that offered to pay about $1.25 million in cash for the chain.

But employees at local Tully's Coffee stores might not be shedding clothing anytime soon. According to the Times, Baristas Coffee said it would continue to operate the stores under the Tully Coffee brand. And James Day, an attorney for Tully's, questioned whether the Baristas Coffee could make a viable offer, the Times reported.

Baristas Coffee stock prices more than doubled on the news of its plans Tuesday, rising 1.6 cents to close at 2.8 cents.