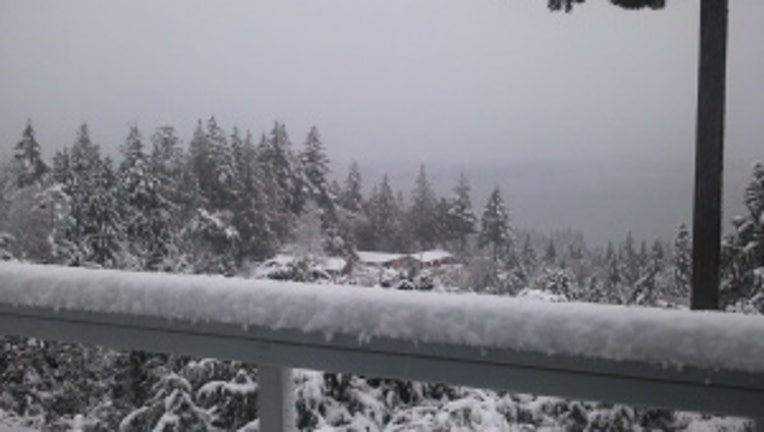 Another snowy morning in many areas in Western Washington. The snowiest spots with this round of winter weather were in Southern Snohomish, Northern Mason and Kitsap Counties. Around Seattle, nearly every place saw snowflakes in the overnight hours-- it was sticking only in a few hilly neighborhoods and even the slush had melted by sunrise.  While snow is still falling in some isolated pockets of the lowlands of Western Washington most areas have switched over to  all rain as snow levles rise to 1500 feet. Winter Weather Advisories for all but a few places have been allowed to expire. The Willapa Hills of SW Washington are all that remain under an advisory.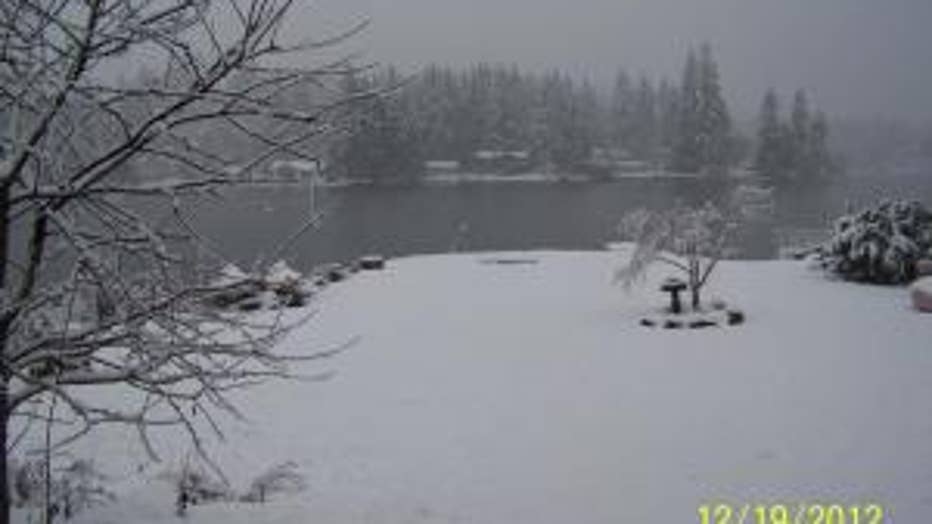 Snow down to sea level in Bremerton near viewer Jennifer Sabado's house


A windy and rainy day still ahead. Highs near the normal of 45 degrees. High Wind Warning remains for the WA/OR coast until 7p with possible wind gusts up to 60 mph. This warning also includes Western Whatcom and Western Skagit Counties, San Juans, Whidbey and Camano Islands, Strait of Juan de Fuca and Admiralty Inlet. With saturated soils these winds could easily topple trees into power lines or homes. Winds in the Seattle area are expected to be gusting between 30-40 mph.

Winter Storm Warning goes until 4a Thursday in the Cascades. Nearly a foot of snow is expected during the day today, another possible foot of additional snow overnight. Tomorrow looks like a snowy day at the passes-- but with only 2-5" expected-- I'd recommend if you can wait going over Snoqualmie or Stevens Pass, you should.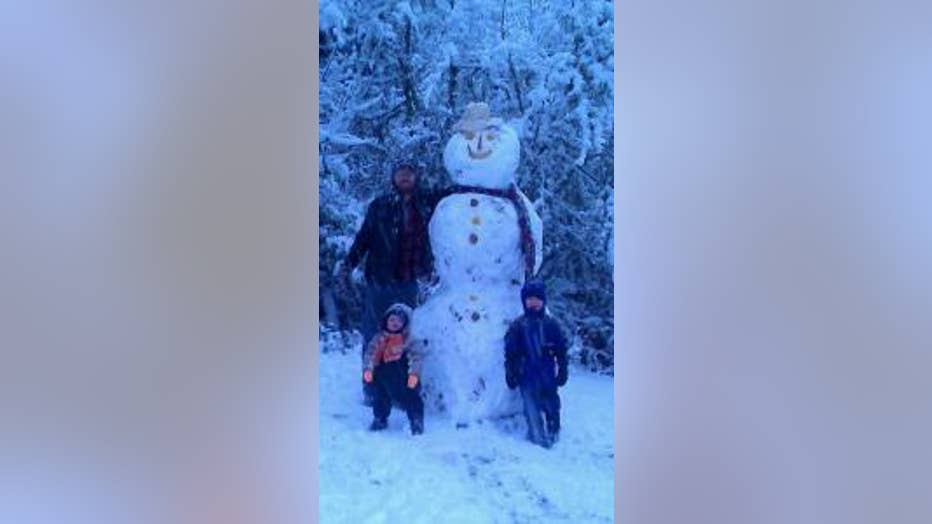 A giant snowman on Finn Hill near Poulsbo likely will be melting soon. Photo: Katherine Waag


Ahead for the lowlands: some warmer overnight lows around 40. That means we're likely done for lowland snow in Western Washington for now. Showers for Thursday look likely. Friday appears to be mostly dry around Seattle with some rain for the late afternoon and evening. A few showers over the weekend that look to move out of the region by Sunday's big Seahawks game. Monday and Tuesday both have a slight chance of showers but look cloudy with morning fog. Highs right near the normal of 45 degrees.