More May heat today, but is a cool down coming?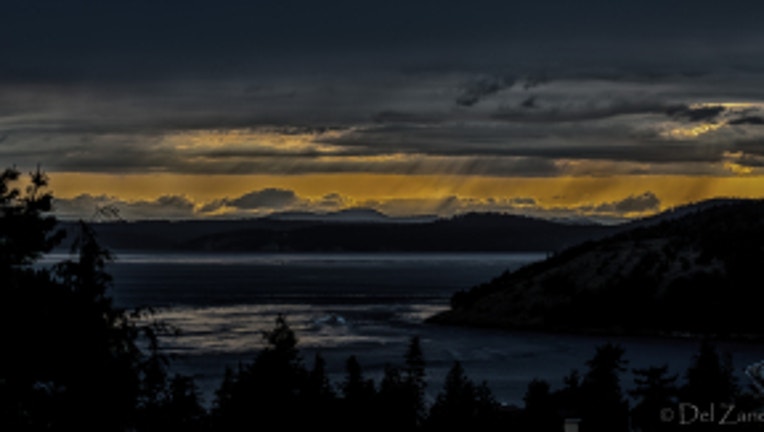 SEATTLE -- Today looks to be the last day of our second mini-May heat wave. Yesterday around the region we hit records in Portland (91), Hoquiam (84), Forks (83) and Seattle at the NOAA headquarters (80) near Magnuson Park. We're still near record heat for many NW cities, so a few records could fall again today.

TODAY we're seeing some more cooler Pacific Ocean air moving into the picture. Affecting mostly the coastal areas with some extra clouds and possibly some Cascade t-storms this afternoon. For most of the lowlands of the I-5 corridor another nice and warm/hot day. Temps in the low 80s for Seattle/Puget Sound. Tonight we'll be a bit more cool with some better sleeping weather in the 50s instead of the low 60s.

TOMORROW looks nice and very pleasant. A mix of sun and clouds with high temps in the 65-70 range.

THE WEEKEND looks even cooler and some showers return to the picture as soon as Saturday afternoon. High temps both days should be back in the 60s-- which is normal for this time of year.

NEXT WEEK has some showers possibly on Monday, otherwise we trend back towards dry and mild by mid-week with temps in the mid 60s.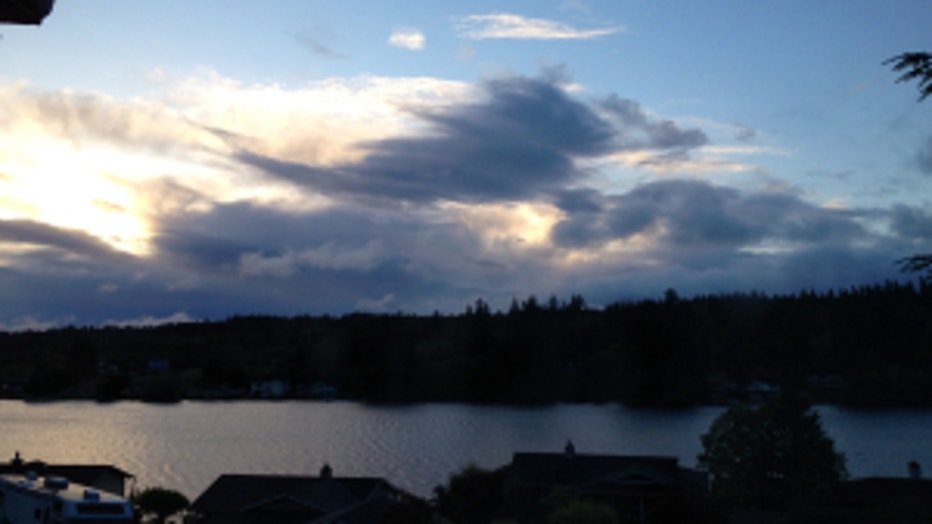 Sunset with crepuscular rays. Viewer photo from Dawn in Gig Harbor.