More lowland snow is on the way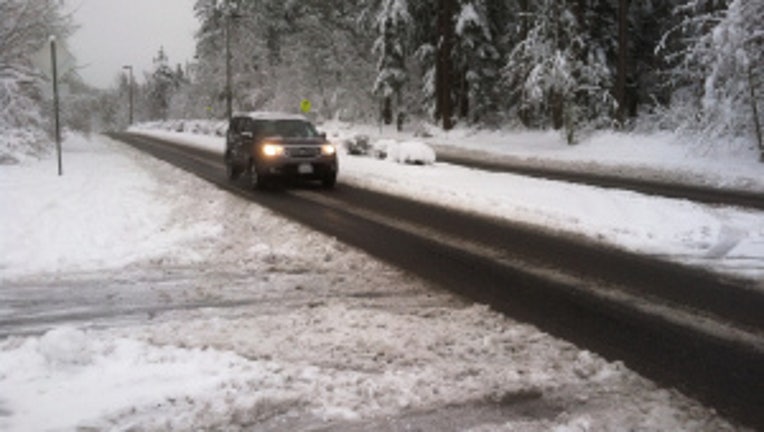 A few flurries and light snow showers were spotted across Puget Sound today as temperatures dropped 10-15 degrees in a matter of minutes! Now that the cooler air is intact, chances for lowland snow accumulation increase for parts of the state heading into tomorrow. The Hood Canal area, Whatcom, Skagit and portions of Snohomish county have the best chances for accumulation tomorrow morning. 2"-6" will be the average with the cascade mountains expected to pick up on 6"-12" of snow by Monday!

Late tomorrow afternoon, warmer air starts to work its way into the state. That will change everything back to rain in lower elevations and help kick off a warming trend for next week.