More kids showing up for school; prize-based incentives cited


SEATTLE --  An incentive-based attendance program is motivating kids in Seattle to go to school.  The "Be Here, Get There Campaign" has been running for two years in Seattle Public Schools.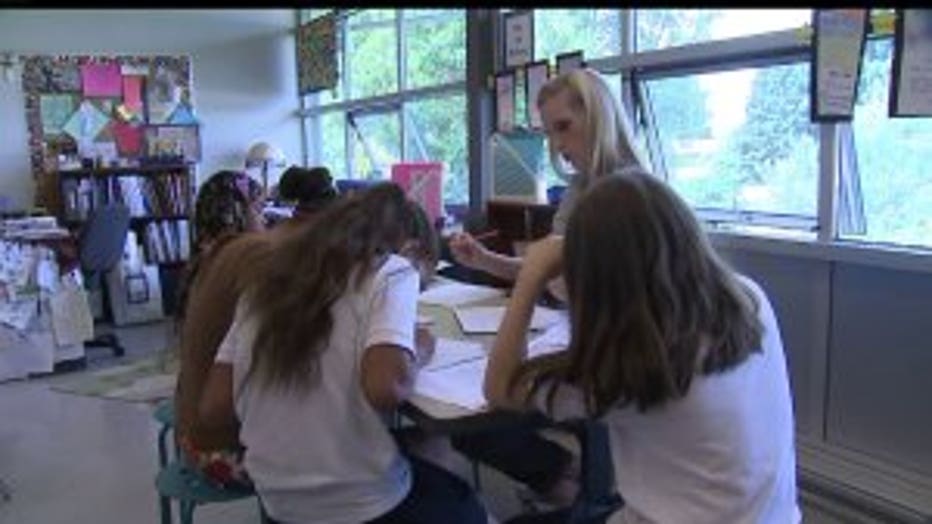 In 2010-2011, the percentage of days missed by all students dropped from 10.3% to 9.9% a 4% improvement from the 2009-2010 school year.

Rainier View Elementary has one of the best attendance rates in the city.  Miss Robert's fourth-grade class was awarded with tickets to the Children's Museum last month for having the best attendance in the school.

The Be Here, Get There Campaign is a partnership with the city of Seattle and the school district.  Kids can win things like ice cream and pizza parties, concert tickets, and trips to the zoo.

Rainier View's principal Anitra Jones says she has already seen an improvement in test scores.

"Early on for children, extrinsic motivators really work. It makes it a tangible goal we're setting with an outcome that students can enjoy," said Jones.

Kids in middle and high school can also sign up for wake-up calls, which are recorded messages from popular hip hop artists.  Teachers are also rewarded when their classes win with gift cards to buy books for their classroom.

The campaign is not costing the district much money because prizes are all donated. The district thinks it will take a few years to see if the campaign improves graduation rates, but says so far it's promising.