Eastbound lanes US 2 in Monroe at SR 203 reopen after crash involving police officer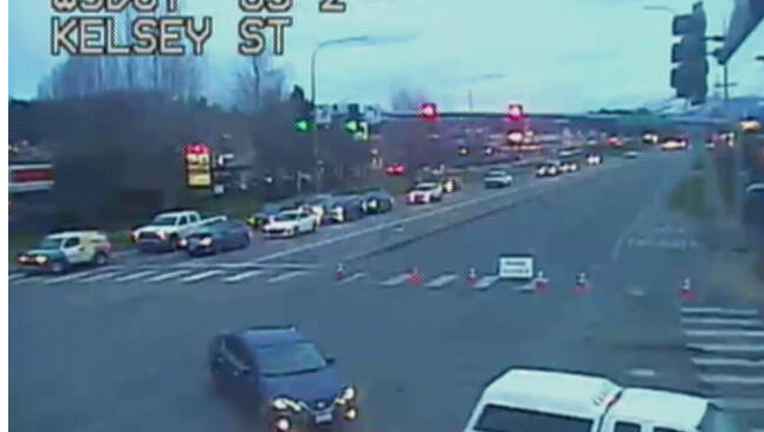 MONROE, Wash. - Eastbound lanes at US-2 have reopened at Lewis Street in Monroe Tuesday after a crash involving a police officer on a motorcycle blocked lanes for several hours. 
WSDOT Traffic said all lanes reopened around 7 p.m. Earlier, Monroe police said the lanes on US-2 at SR 203 were closed, and as a result, caused a backup in traffic on SR 522.
Monroe police said an officer was rear-ended by another driver on US-2 around 3:18 p.m.  The officer was sent to the hospital with non-life-threatening injuries. The person who rear-ended the officer stayed at the scene.