Monday's storm overwhelms Everett sewer system, causing raw sewage discharge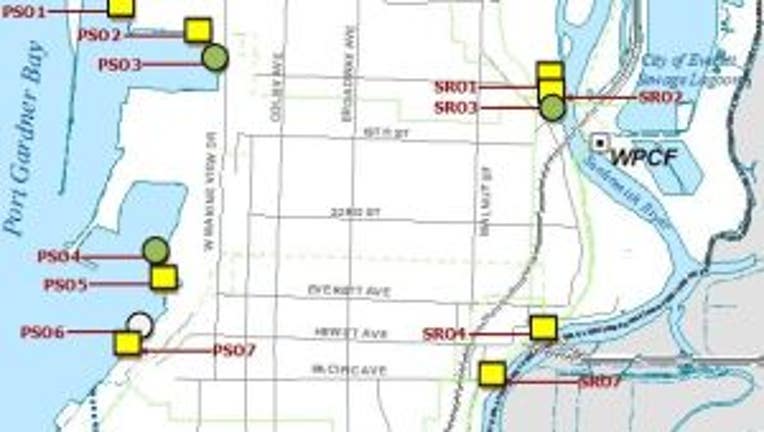 The city of Everett told My Everett News that Monday's heavy rainfall overburden the city's sewer system, causing raw sewage to be discharged from 10 of 12 combined sewer outfalls. The outfalls systems combine water runoff, industrial water and sewage discharge. A lift station, which pumps raw sewage, also overflowed for nearly an hour.

My Everett News said that as of 5 p.m. Monday, it was unknown how much discharge had taken place.

The city notified the Snohomish Health District, Port of Everett and the Department of Health and Ecology. The locations where the sewage discharged have been marked by the city and warnings are posted that people should not swim or fish at the outfalls for at least 24 hours following a rainstorm.