Monday will be sunny, warm -- may be the nicest day of the week


SEATTLE -- Tonight will start to clear out and that will make for some good stargazing. There is even a good chance at seeing the Northern Lights.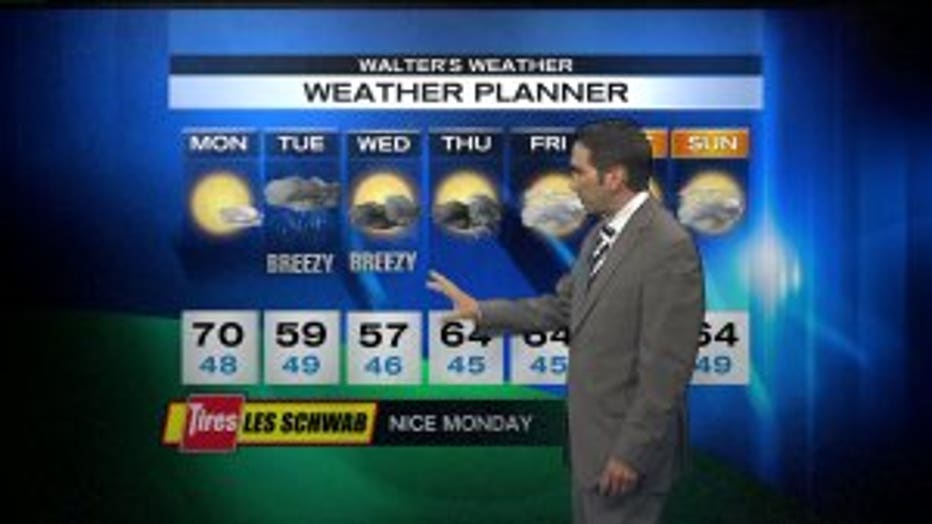 Monday will be very nice and it looks like the nicest day of the week. Enjoy highs near 70.

Tuesday will be wet and breezy. Wednesday and Thursday there will be sun breaks but it will be chilly with Isolated thunderstorms. There will even be snow up on the passes Wednesday and Thursday. Chilly for this time of year.

Friday and the Memorial Day Holiday weekend look OK -- not perfect but not too bad. It looks pretty good for the traditional start to summer.