Mom says teen sneaked out of house before triple-fatal crash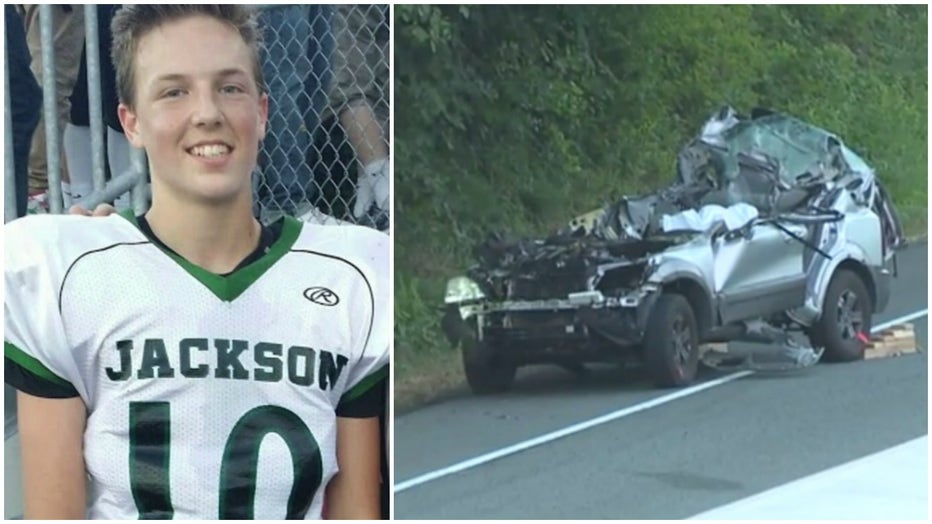 LYNNWOOD, Wash. -- A Washington mother says her son "paid the ultimate price" when he sneaked out of the house and crashed his car into the back of a semi-trailer, killing him and two other teenagers.

Landon Staley, 16, and two other teenagers died when Landon's Kia Sorento crashed into the back of a parked semi-trailer early Wednesday morning.

The force of the crash was so powerful it sheared off the top of the SUV. Investigators are still determining what happened moments before the fatal crash.

"You can't prepare yourself for losing a child," Landon's mother, Cari Staley, told Q13 News.

Landon, who got his driver's license only two months ago, sneaked out of his family's apartment on the night of the crash to drive around with some friends, his mother said.

"He decided to go out and drive and break a few rules and paid the ultimate price," Staley said. "I just really hope this tragedy impacts kids."

Staley, who lost her husband to cancer last year, said this was the first time Landon ever sneaked out of the house.

"A lot of friends helped me through those times. I never thought I would have to go through round two," Staley said.

Travin Nelson Phongphiou, 16, and Mikayla Sorenson, 15, also died in the crash. A 15-year-old girl was also inside the vehicle and remains hospitalized in satisfactory condition.

Sorenson's family said she was "beautiful, vibrant, loving, caring and a true gift from God to the world."

Henry Jackson High School had grief counselors available to students on Thursday.

A GoFundMe account has been set up to cover the funeral costs for the three victims.