'Mom of the year': Baltimore woman praised for smacking rioting son


BALTIMORE, Maryland -- A woman in Baltimore is being praised for what she did after she spotted her son taking part in the rioting in the streets of Baltimore.

A WMAR news photographer videotaped her apparently berating her son for taking part in the violence.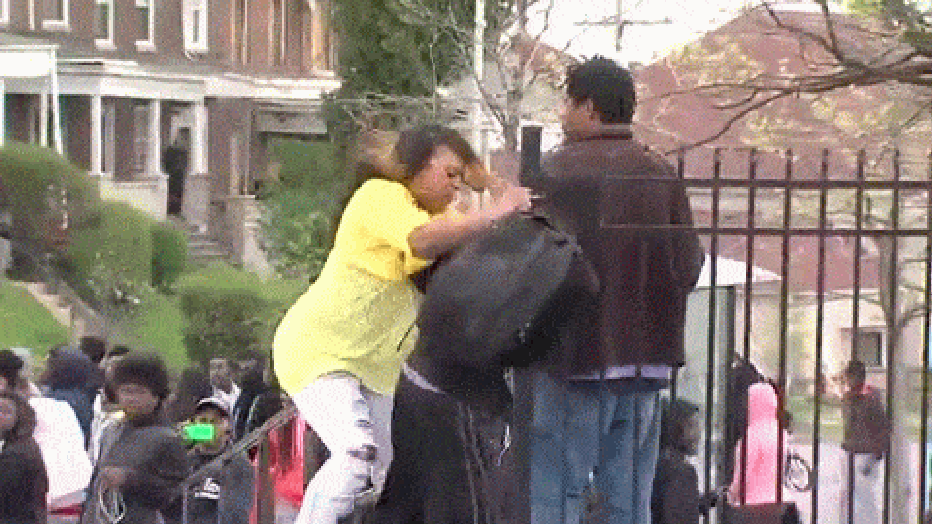 The woman can be seen repeatedly slapping her son and yelling at him. The woman was reportedly watching TV when she saw her son throwing rocks at police, according to WMAR.

The woman got the attention of Baltimore Police Commissioner Anthony Watts.

"If you saw on one scene, you had one mother who grabbed her child who had a hood on his head and she started smacking him on the head because she was so embarrassed," Watts said. "I wish I had more parents that took charge of their kids out there tonight."

Fox News contributer Charles Payne called the woman "Mom of the year" in a tweet. It was retweeted dozens of times and favorited by more than 100 people.