Mom of missing 15-year-old fears her daughter agreed to meet someone on social media


SEATTLE -- Lena Winters, the mother of missing 15-year-old Lily Christopherson of Bonney Lake, says her daughter's story can be a teaching moment for other parents and teens about being vigilant with technology.

Day after day, the sobs and worry overwhelm Winters. "Every day is harder than the last," she says.

It has been 19 days since her daughter Lily went missing. Family members believe Lily left home after agreeing to meet with someone on social media.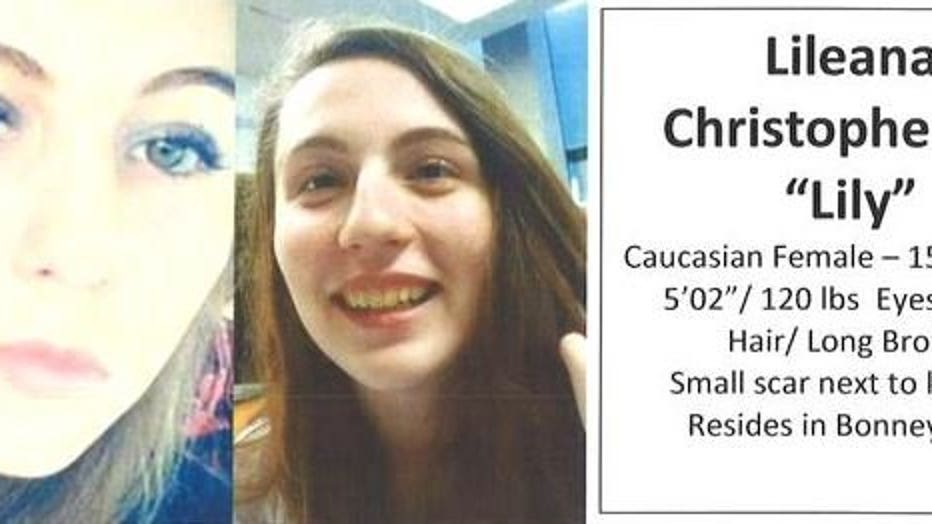 "I think this will be a wake-up call, hopefully for a lot of girls right now that are going to see this on the news, that things are dangerous. That's why we tell you not to do them," said Winters.

She says she had several conversations with Lily about certain apps and online safety.

"Be very active and watch. Talk with your daughters. Even when I would have her phone, her friends would just give her an old device. So, no matter how much I tried to monitor her, every kid out there has an old device and they're willing to hand it over," said Winters.

She adds that when she'd check Lily's phone, she'd see apps for Facebook and Instagram, which she knew Lily was using, but what she didn't know is that Lily was logging into other apps through the web browser.

"Scenarios like this, this mother is right, this is an amazing opportunity, an incredible teachable moment, in the worst kind of way. Merely looking for an app on the phone is not going to tell you that the app is not being used," said Linda Criddle, a cybersecurity specialist.

Criddle says parents should also check their child's browser history if the history has been deleted that should be a red flag. She advises parents also check every browser.

"You may be looking at Internet Explorer and they may be doing all their bad stuff on Chrome," said Criddle.

She adds that apps can also be disguised using other icons on the phone. She says if a child wants something online, these days they can usually figure out a way to do it.

"I'm not saying don't put your foot down at times, you need to, and age-appropriate and behavior appropriate but what really needs to happen is the conversation," said Criddle. "They have to start really early before they're relevant."

Criddle adds that parents should have conversations with very young children to talk about examples, potential dangers so that when children become teens, those conversations will resonate if something does go wrong.

Criddle agrees with Winters to use Lily's story as a conversation starter with your child, so their face will never have to be on a flyer at a park.

"I love you Lily, I love you so much," said Winters through tears.

Criddle says that most kids do make poor choices, but that most kids do come through.

She says if parents believe they are doing everything they can and their gut is telling them a child could be in danger -- possibly thinking of running away or is engaging in harmful online behavior -- Criddle says parents should consider a GPS tracking device that can be slipped into the lining of a purse or into anything a child carries with them at all times. She says the devices are small, inexpensive and if that's what it takes to protect a child, parents should not feel guilty about using it.