Modigliani nude masterpiece could bring $100M at NYC auction
NEW YORK (AP) — A painting of a female nude by Amedeo Modigliani that caused a scandal nearly a century ago is going on the auction block for the first time.

"Reclining Nude" was created in 1917 to 1918. It will be the highlight of Christie's Nov. 9 New York sale.

The work's presale estimate is over $100 million. That would exceed the current artist record of nearly $71 million.

It's one of Modigliani's best-known works.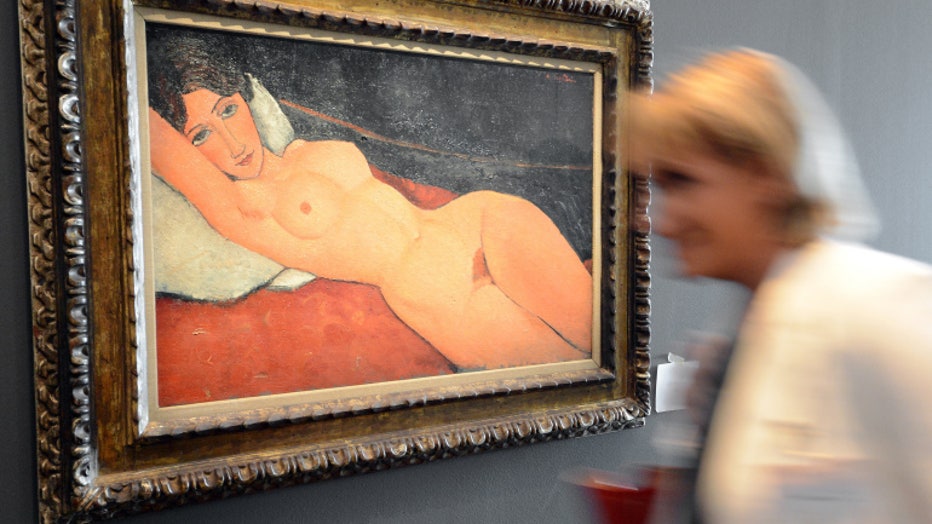 One in the series of Modigliani's "Reclining Nude." (GETTY IMAGES)


It was among a series of female nudes created for his friend and dealer Leopold Zborowski. They created a public outcry at Modigliani's first and only one-man show, at a Paris gallery.

It's been exhibited at major museums worldwide, including New York's Museum of Modern Art.

The painting comes from a private Swiss collection.