Moderna asks FDA to expand COVID-19 booster access to all adults 18 and older
Moderna announced on Wednesday that it has filed an emergency use authorization request with the U.S. Food and Drug Administration for its COVID-19 booster to be expanded to all adults 18 and older. 
In October, the FDA approved emergency use authorization of Moderna's COVID-19 booster for people 65 and older and people 18 to 64 who are at high risk for severe COVID-19, according to a company news release. 
Moderna's request comes just a little over a week after Pfizer submitted a similar emergency use authorization request to the FDA on Nov. 9, asking the agency to expand access to its booster shot to all adults over age 18.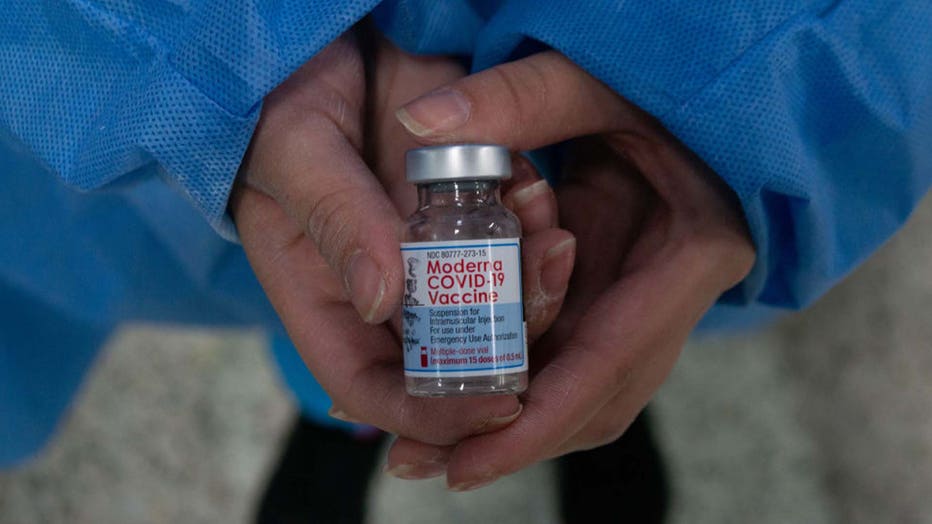 FILE - A nurse shows the vial of the Moderna novel Coronavirus vaccine.
Check back for updates.