Missouri Powerball winners revealed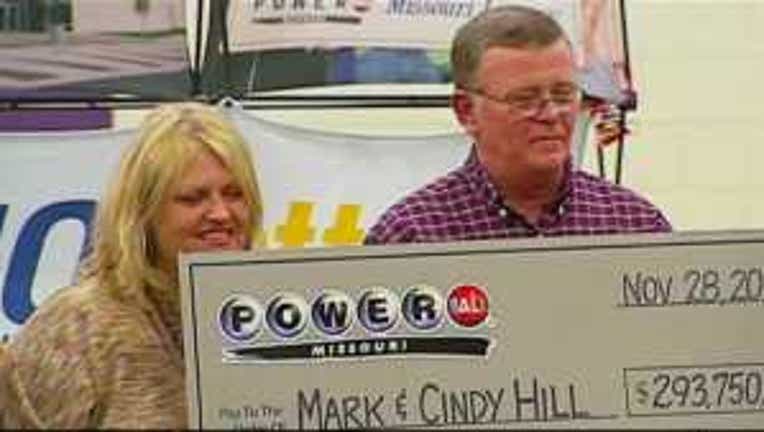 article
We now know one of the winners of Wednesday's record Powerball jackpot. It's a 52-year-old mechanic and his 51-year-old wife from Dearborn, Missouri.

At a press event today, Cindy Hill said she hopes they'll stay the people they were before the big win. Hill says her husband, Mark, gave her money to buy the ticket. She purchased it at a food mart just hours before the drawing.

The Hills say they feel blessed by the good fortune and hope to stay grounded after this life changing experience. The Hills will take their winnings in one lump sum - about $136 million dollars after taxes.

They will split the jackpot with a winner in Arizona who has not come forward yet. However, surveillance video from a gas station shows a man in a green suit checking his numbers and waving his arms. He told workers there he'd won.