Missouri governor declares state of emergency in Ferguson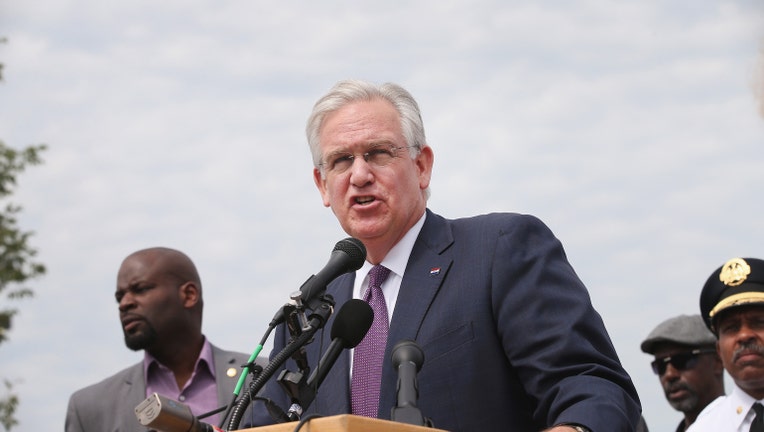 ST. LOUIS -- Missouri Gov. Jay Nixon declared a state of emergency Monday ahead of an expected grand jury decision in the case of Michael Brown.

In his executive order, Nixon cited the "possibility of expanded unrest." He said that people have the right to protest peacefully but that citizens and businesses must be protected from violence and damage.
St. Louis Mayor Francis Slay said the plan will bring National Guard troops to the city, but he said their role is designed to be secondary to local law enforcement.
Brown, a black teen, was fatally shot by Darren Wilson, a white police officer, on August 9. The grand jury is weighing whether to indict Wilson.
"In the days immediately following Michael Brown's death, peaceful protests were marred by senseless acts of violence and destruction," the governor said last week.
"That ugliness was not representative of Missouri, and it cannot be repeated," said Nixon.
The state of emergency will expire in 30 days unless extended by another order.
Slay said he did not immediately know how many National Guard troops would be deployed to his city, which is near Ferguson, or when they would be deployed.
But he stated that the troops will "not be on the front lines, confronting protesters."
They would play a secondary role, he said, and will be partnered with local law enforcement anywhere they are posted.
While Slay emphasized the back-up role of the National Guard, he said he agreed with the governor's decision to declare a state of emergency.
The troops are needed for visibility and deterrence, Slay said.
There are too many unknowns about what the grand jury decision might be and how the public may react, he said.
Slay said that it makes sense to be prepared in case there is violence.