Missing teen is son of 'Missing Persons' advocate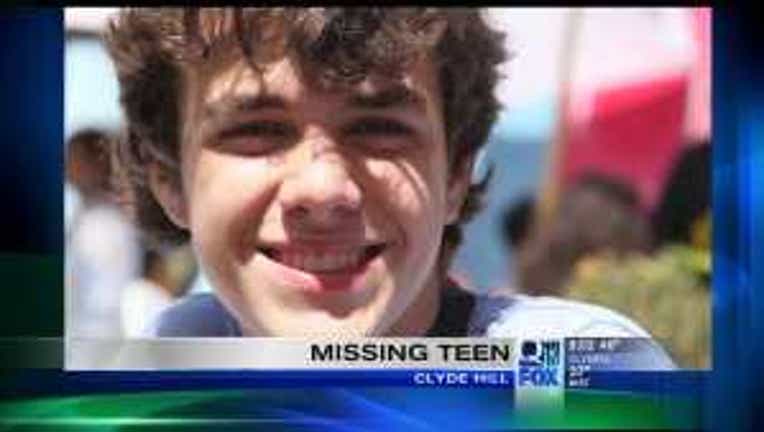 BELLEVUE -- Authorities are looking for a missing Clyde Hill teenager who may be distraught, confused and may attempt to hurt himself, his parents said.

Parker Hale, 16, was last seen in Bellevue around 8 p.m. Tuesday night. Credit card information shows he made a purchase in Vantage, Wash., late Tuesday and may be headed to Eastern Washington.

"He's a really a beautiful child, super sensitive and extremely loving and he means the world to our family and we really want him home. My biggest concern is Parker may take his own life," said Shellee Hale, Parker's mother.



Parker has high-functioning Asperger's and autism, she said. He's a successful student, but has been troubled as of late.

"He's emotionally distressed based on some notes that he left, and we're really concerned for his safety.  I mean, extremely concerned," Hale said.

Parker left a message that the family believes is a suicide note.

"He started with a last will and testament with the note and it was a text message that he sent to himself on a phone that he left at school," Hale said.

Hale is a victim's advocate and specializes in finding missing people. Searching for her own son is something she never thought she would have to do.

"Because of the emotional side of Asperger's and autism and the fact that he can lose control with reality, I'm very worried about him," Hale said.

Hale's mother is Shellee Castle Hale, the founder of Camandago Inc., one of the nation's top diversified media and information outlets focused on finding missing persons. The company publishes newspapers, radio broadcasts and internet bulletins regarding missing persons across the globe.

It is unknown where Hale is headed, but police are currently focusing their search in an area with a 40-mile radius around Vantage.

Hale is 5-foot-3, 115 pounds, has blue eyes and brown hair. He is driving a Black 1995 Jeep Cherokee Limited edition with Washington license plate number AHZ5822.

Anyone with information on Hale's whereabouts should call 911 or the Clyde Hill police at (425) 454-7187.