Missing: Hiker last seen near North Bend 3 days ago
NORTH BEND, Wash. -- A hiker wearing just shorts and a T-shirt and not carrying a backpack has been missing for three days, King County Search and Rescue said Sunday.

The 58-year-old man was reportedly separated from his group near the Goldmyer Hot Springs on the middle fork of the Snoqualmie River Thursday evening.

The King County Sheriff's Office said the man is about 5 feet 10 inches tall. He was last seen wearing khaki shorts and a purple T-shirt. He also had a bandage which was covering a recent wound.

If you were in the area or have seen him, call the police.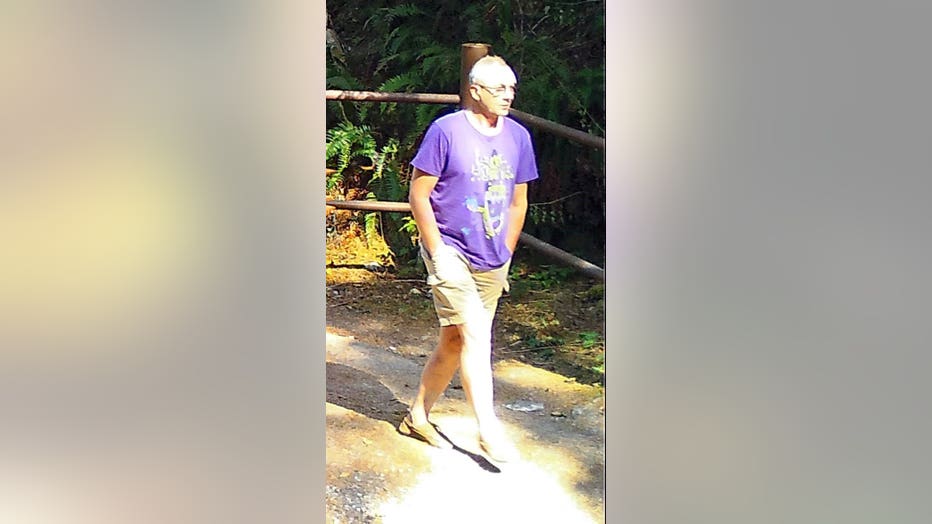 This photo was taken the day the man went missing.