Missing 83-year-old Federal Way man is found safe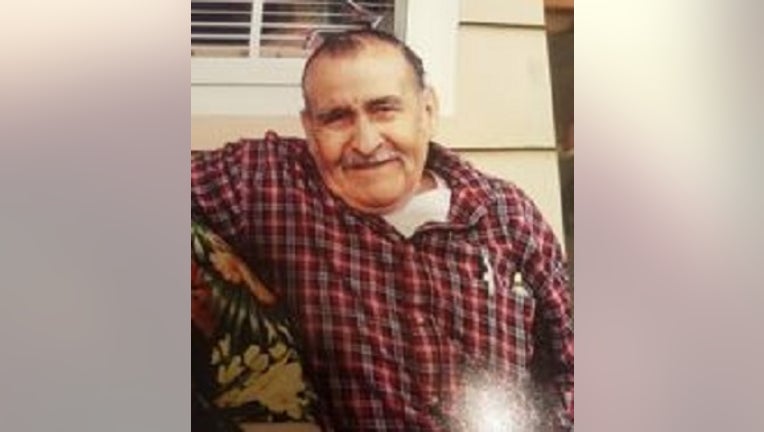 FEDERAL WAY, Wash. -- The Federal Way Police Department said an 83-year-old man with dementia who had walked away from home was found safe Wednesday night and is now home.

They had earlier asked for the public's help in locating Max Gutierrez who was last seen at 9 a.m. Wednesday  was reported missing at 4:18 p.m. Wednesday. A daughter said he walked away from their home at 31224 20th Ave. South. She said he suffers from dementia and is a diabetic.

He was last seen wearing a shirt similar to the one pictured, a blue Seahawks jacket, blue jeans and cowboy boots.