Minnesota cheerleader accused of pimping teammate, 16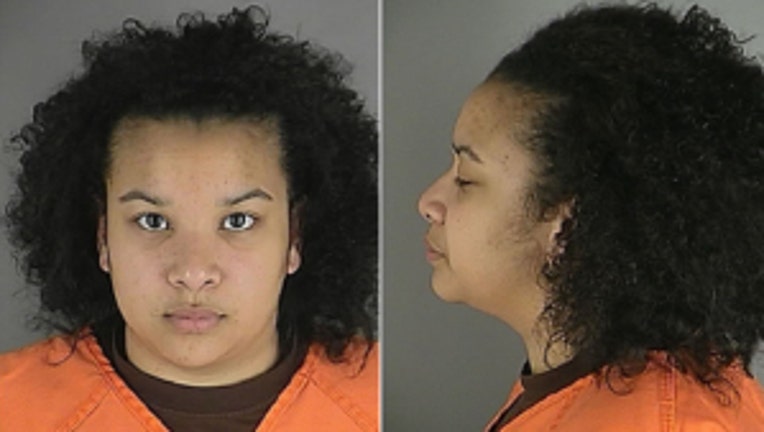 HOPKINS, Minn. (KMSP-TV) -- An 18-year-old Hopkins High School cheerleader is accused of pimping a 16-year-old teammate by placing an ad for the girl on Backpage.com and convincing her to prostitute herself.

Montia Marie Parker, of Maple Grove, has been charged with second-degree sex trafficking and solicitation, inducement and promotion of prostitution. Both charges are felonies.

FBI Special Agent Dixon Kuglin received information regarding prostitution-related activities involving several female Hopkins High School students on March 11 and soon met with a sophomore and her mother.

The teen told investigators she was talking about making money with friends and cheerleading teammates at school when one friend suggested she could make money by giving men oral sex. Although the girl said she thought it was a joke, the discussion continued and she was contacted by Parker on Facebook two days later.

The victim's mother told police her daughter works with a school social worker for help with a developmental cognitive delay.

Prosecutors accuse Parker, a senior on the cheerleading squad, of telling her 16-year-old teammate that she could make some money by giving men oral sex. Charging documents say Parker urged her teammate to send pictures that were "not too nasty but kinda cute," encouraging the victim to "show a little skin" and wear "different outfits."

According to investigators, Parker then used the photos to post advertisements on Backpage.com, a common website for juvenile prostitution.

The victim told police Parker sent her a text message while she was at the school on March 5, telling her to leave class and get in her car. Charging documents explain Parker then arranged for the victim to leave school by pretending to be her mother when calling the school office.

Charging documents state that Parker instructed the victim to go to a specific apartment and perform sex on the man inside for $60. The teen did so and returned with cash which was later deposited directly into Parker's bank account without payment to the victim, police say.

The victim's mother contacted police after she ;earned about her daughter's absence from school and later discovered text messages about prostitution between her daughter and Parker.