Mills Canyon Fire burns at least 7,000 acres; new evacuations ordered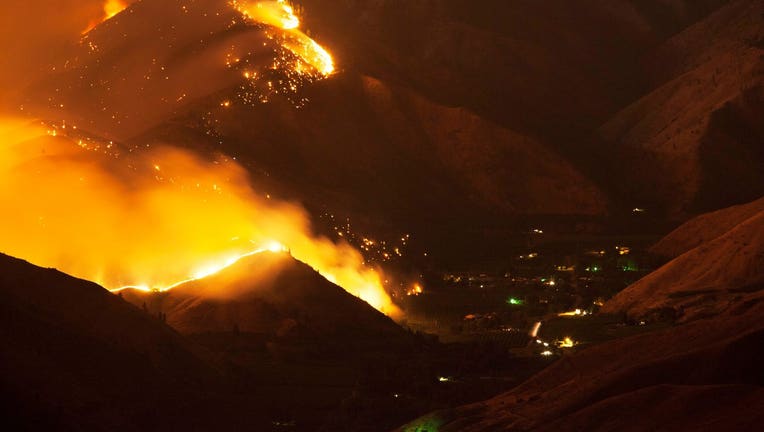 ENTIAT, Wash. -- The Mills Canyon Fire in Chelan County has burned an estimated 7,000 acres and is zero percent contained. New mandatory Level 3 evacuations were ordered Wednesday night.

A half-dozen helicopters and three air tankers are attacking the fire from above, while at least 250 firefighters and 15  fire engines battled the blaze on the ground in steep terrain and with temperatures in the low 100s.

The fire had grown to the point that state mobilization was ordered Wednesday night, meaning more firefighting equipment from across the state was being rushed in to help.

So far, only a couple of outbuildings have burned.

But on Wednesday night, Chelan County Emergency Management ordered mandatory evacuations for residences on U.S. Route 97A from Swakane to Entiat.  That highway was closed  to all traffic from Wenatchee to Entiat -- not even residents can get through. "The smoke is too thick and firefighters are working near the road," Chelan County EM tweeted.

Terry Travis, a homeowner in the area, was prepared to evacuate if necessary. "Too close to home," she said of the fire. "It's scary."

One bit of good news was that the fire was moving east, toward the Columbia River.

It is one of at least five separate wildfires burning their way through Central and Eastern Washington and it is one of the biggest.

A Red Flag Wind warning is in affect from 1 p.m. to 10 p.m. Wednesday near the Columbia Basin of Eastern Washington. A Red Flag warning means critical weather conditions for fires such as high winds, low humidity and warm temperatures contribute to extreme fire behavior and the spread of fire.



The Red Flag warning means hard times for fighters already battling three blazes.

Firefighters don't expect to make much progress on the fire today because of the high winds, officials said.

Another fire, known as the Trinidad fire, burned west of Quincy in Grant County and sent smoke high into the air above State Route 28 and Interstate 90. At least 80 acres were burned in the blaze, with parts of Highway 28 being shut down intermittently. Again, firefighters were battling tough winds.

The Rock Hill fire in Douglas County near Mansfield is 70 percent contained Wednesday, with about 2,200 acres having burned. Hot and dry conditions continued to hamper further efforts there.

Other small fires burned in many parts of Eastern Washington, and were being closely monitored by the Washington State Department of Natural Resources.

For more information on fires in Eastern Washington and current evacuation warnings, click here.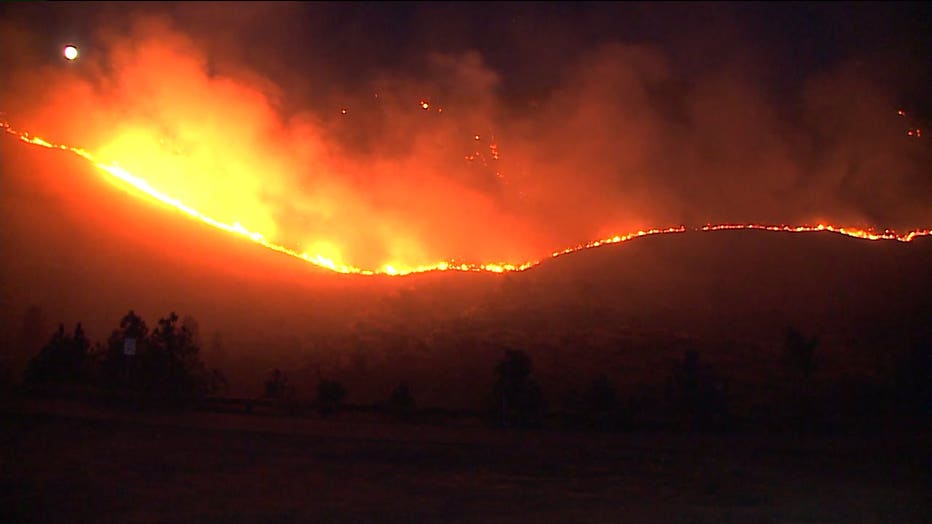 Mills Canyon Fire on Wednesday night. (Photo: KCPQ-TV)