Mill in Littlerock damaged in early morning fire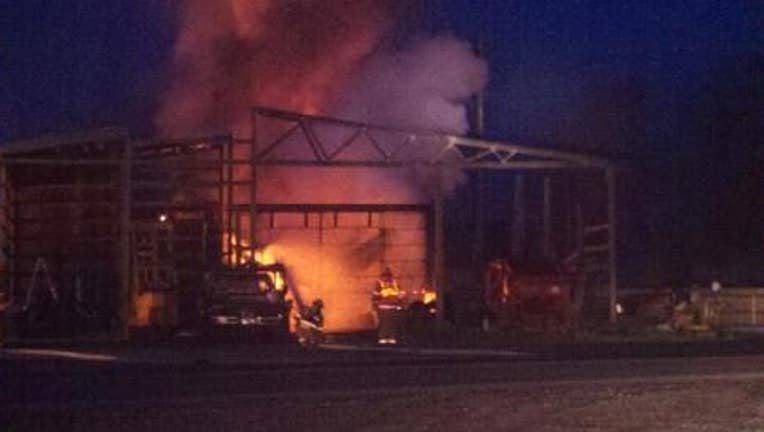 LITTLEROCK, Wash. – Fire investigators are looking into what started a fire at a wood mill Tuesday morning in Littlerock.

West Thurston Fire and McLane Black Lake fire departments were dispatched to the 6500 block of 128th Ave SW and Littlerock Road just after 5 a.m. to a large fire.

When they arrived, the mill was engulfed in flames. The roof of the building had partially collapsed and a live power pole was on fire, adding to the danger, officials said.

Firefighters were able to get the upper hand on the fire and contain it.

Officials did not know how the fire started in the building full of welding and fabrication materials. Crews will remain onsite throughout the day to watch for flare-ups. There was a concern for nearby mobile homes near the burning building, but fire crews were able to keep the flames from spreading.

Once the debris cools down, investigators will begin to look for a cause of the fire, officials said.