Mill Creek mom, 2 kids found safe in Oregon; Amber Alert canceled
SNOHOMISH COUNTY -- The Mill Creek Police Department issued an Amber Alert for a mother and her two children Thursday afternoon. But they were found safe later in Eugene, Ore., and the alert was canceled.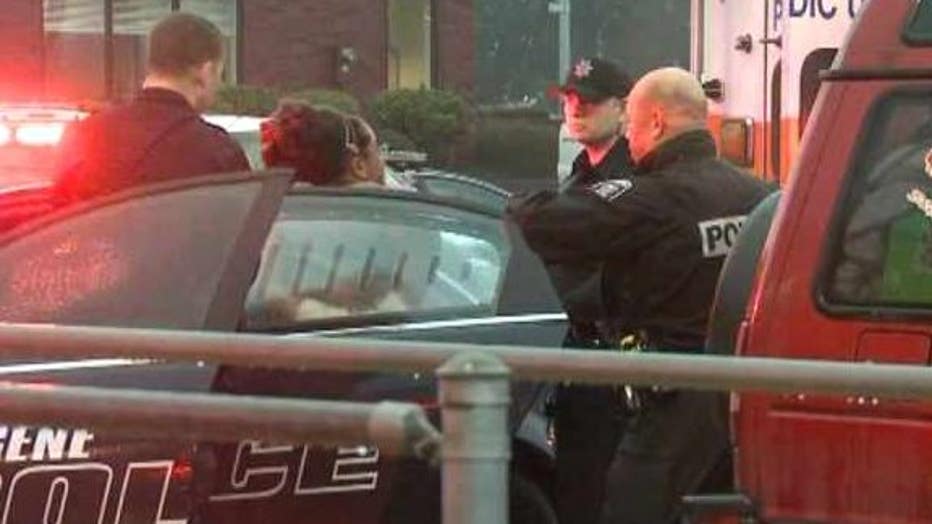 Police in Eugene, Ore., talking to the Mill Creek mother Thursday. (Photo: KPTV/Portland)


Police say 25-year-old Sajza Henry packed up her belongings and left with her two young children, 2-year-old Tyrel Henry and 8-month-old Alexandria Henry. Sajza has several untreated mental and health conditions, police said, and is not allowed to be the  sole caretaker of her children. Young Tyrel also has a condition the requires 24-hour constant care.

Sajza left her home in Mill Creek Thursday morning, driving a 1997 burgundy Land Rover.

Mill Creek police said that on Thursday night, FBI agents and local police in Eugene, Ore., found the mother and two children in an Albertsons grocery store parking lot. They "are safe and in good condition," police said.

Police said they were able to find her because she called a family member to say she was OK and police tracked her call to the store area in Eugene, Ore.