Mike Leach's contract extended through 2018
PULLMAN, Wash. –Football coach Mike Leach's contract was extended through the 2018 season, Washington State University athletic director Bill Moos announced Monday.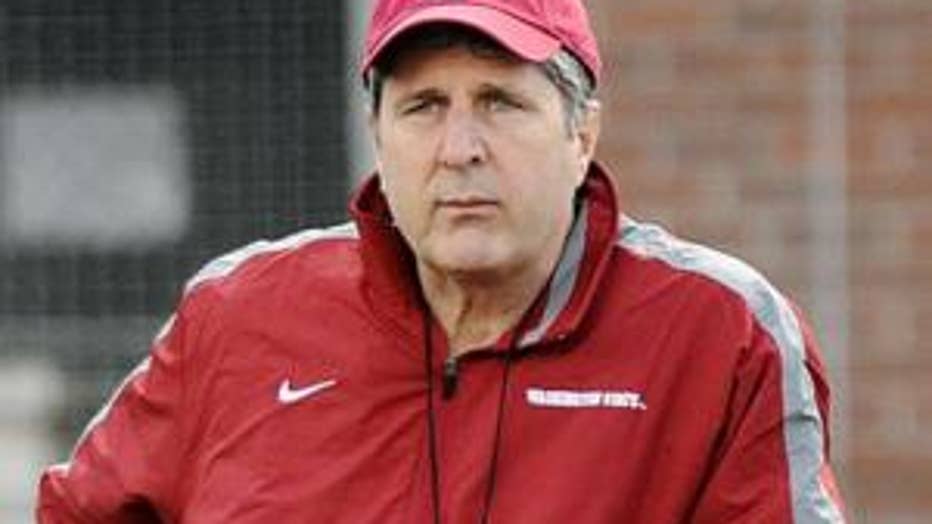 Leach is in his second season for the Cougars. The team's record is 5-5 as it prepares for Saturday's game against Utah.

"Mike Leach has done a fabulous job in his short time at Washington State," said Moos. "Extending his contract through the 2018 season will ensure a bright future for Cougar football.

"He has elevated the program on the field, in the community and in the classroom," Moos said. "I believe he is among the best college football coaches in America and is a fantastic fit in Pullman."

Leach, who owns a career record of 92-57 in his 12 seasons as a collegiate head coach, has the Cougars with their most wins at this point in the season since 2006.

"I'd like to thank Bill Moos and President Floyd for extending my contract and giving me the opportunity to coach at Washington State," said Leach. "The support we have received from students, fans, alumni and the administration has been tremendous and by the end of this year we will have facilities that rival anyone in the country.

"As I've said many times, my family and I are extremely happy at Washington State and love living in Pullman," Leach said.