Midwest storm kills 5, delays flights to Seattle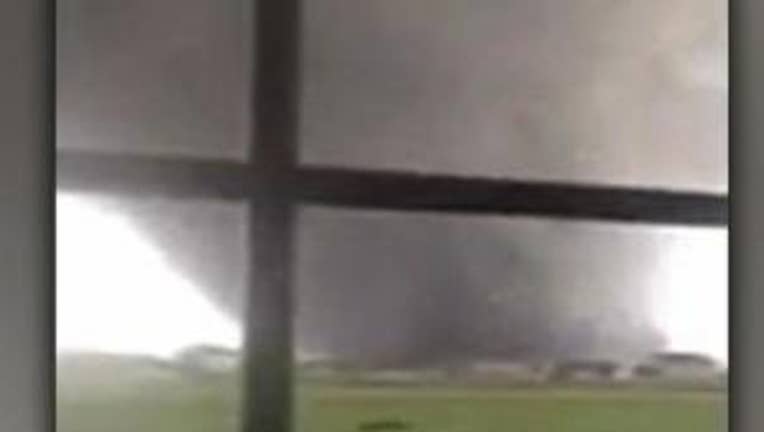 article
WASHINGTON, IL -- It was a mid-November storm system like few in the Midwest had seen before.

A tornado on the ground in the community of Washington, Illinois, near Peoria, perhaps the hardest hit area.

When the storm passed devastation is all that was left.

Entire neighborhoods were flattened. Five people were killed across the state.

One victim said; "I heard this, it's like a train, like a loud train. I said 'this isn't right. It's not thunder, it's not and it just kept coming, getting louder and do I went in the basement and about ten seconds later I heard the - I felt the house shaking and waited about a minute. Then I came back up and saw what you're seeing here."



"We saw a lot of wreckage. We saw trees down. We saw houses with their roofs completely torn off. We saw power lines down," witness Jack Lance said.

The Illinois National Guard is sending a search-and-rescue team to help with the recovery effort.

In Lebanon, Indiana what's believed to have been a tornado tossed cars like toys and damaged businesses and homes. The wind was so powerful it toppled tractor trailers as they rolled down the highway.

Fortunately no serious injuries and tow trucks were called in to right them.

In Chicago the Bears/Ravens game at Soldier Field was suspended.

Officials there forced fans into "safe areas" within the stadium.

Tornado watches and warnings were issued from Michigan to Missouri.

Rain, high winds and large hail swept through downing trees and scattering debris on road ways.

The storm also caused problems at Chicago's O'Hare International.

Flights were cancelled or delayed while the storm passed.

That gave Seattle bound passengers like Valarie Landsburg and others quite the story to tell.

"The whole airport was shut down.  I think there were south bound flights going out but nothing north and nothing west so we just sat there and it poured and poured and lightning and thunder and rocked the plane, probably on the ground for an hour and a half," Seattle bound passenger Valarie Landsburg said.

"Skies got very dark and next thing know we could actually see a ridge of black clouds.  It was pretty crazy.  I mean the plane was shaking from the wind.  It was rain coming down, very violent. You could feel the wind.  You could feel it and you could hear it outside.  It was pouring," Seattle bound passenger Ian MacDonald said.