Mid-week dryness, then active weather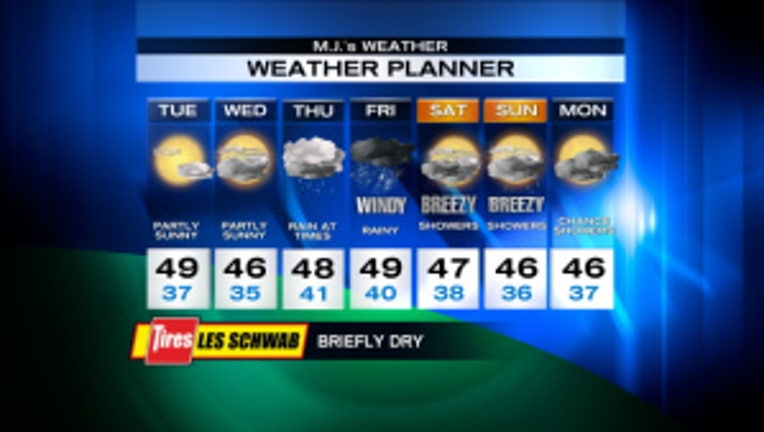 There are a few scattered showers around this morning, but as a low pressure system moves to our south, we will dry out and see some sun this afternoon.  We'll top out in the upper 40s to near 50.  Tomorrow looks dry, partly sunny, highs in the mid-to-upper 40s.  Then the weather gets active.  Thursday will feature rain at times.  Friday looks very wet and windy, especially to the north and on the coast.  It also looks like there will be a good dumping of mountain snow, and the passes will be affected.  Saturday and Sunday look rainy at times and breezy, with more mountain snow.  And showers continue into next Monday.  High temps remain a few degrees below normal (which is 50 for this time of the year), with overnight lows dropping down to the 30s for most.

Viewer photos of the day . . .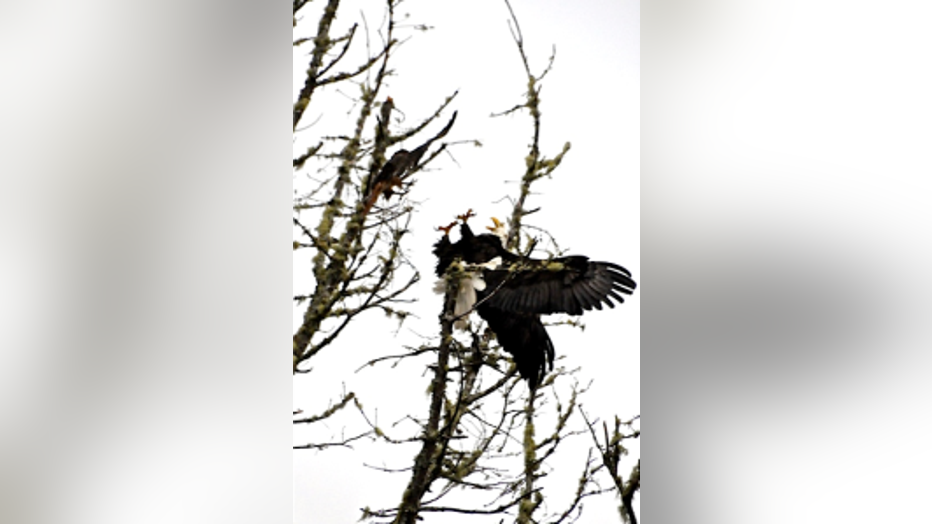 A red-tailed hawk was attacking a bald eagle and Lisa from NE Tacoma caught the battle. This was in Raymond.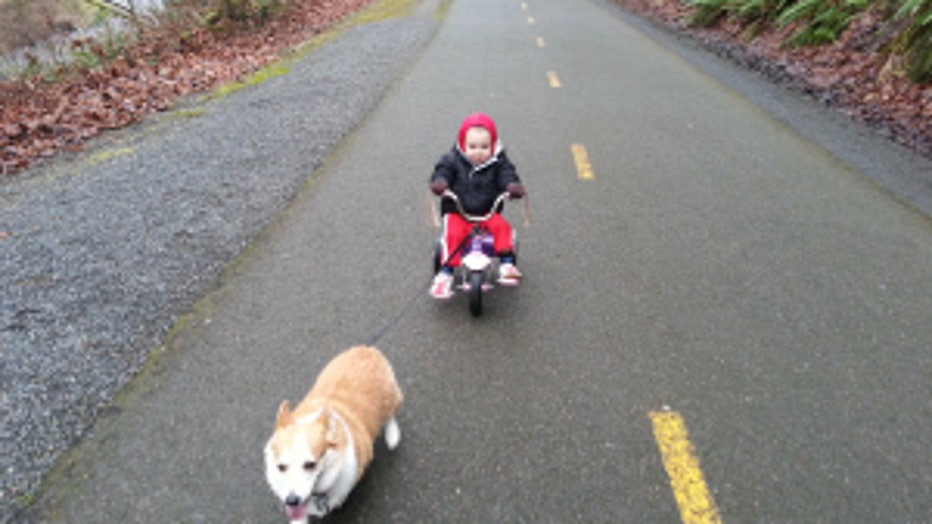 Yorgi the Corgi preparing of the Iditarod by pulling little Levy on his sister's bike. From Amy in Renton. This is the Cedar River Trail.