Microsoft's Bing: Have you been 'Scroogled' by Google?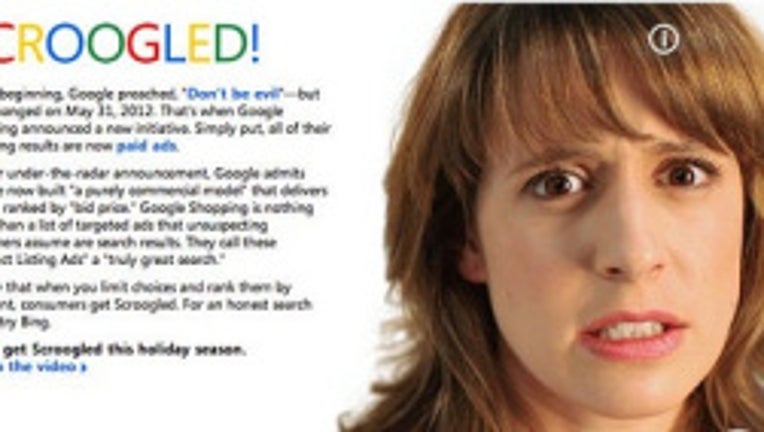 REDMOND -- In a new attack on Google and a fight for holiday shoppers, Microsoft's Bing search engine accuses its rival's Google Shopping tool of being dishonest by only including paying vendors, ranking listings by how much they pay, and not clearly marking the results as sponsored.

To make its point, Bing has launched a detailed site accusing Google Search of unsavory business practices and coined a new word: Scroogled.

"In the beginning, Google preached, 'Don't be evil' -- but that changed on May 31, 2012. That's when Google Shopping announced a new initiative. Simply put, all of their shopping results are now paid ads," reads the campaign's mission statement. It goes on to say "when you limit choices and rank them by payment, consumers get 'Scroogled.'"

-- CNN

To read the full CNN article, click here.