Microsoft invests heavily in making technology accessible to all


SEATTLE - For Microsoft CEO Satya Nadella, improving the lives of those with disabilities is grounded in his own experiences.

His 21-year-old son, Zain, has cerebral palsy, is non-verbal and requires a wheelchair to get around.

"One of the more gratifying things for me is to see how people view accessibility at Microsoft," Nadella said.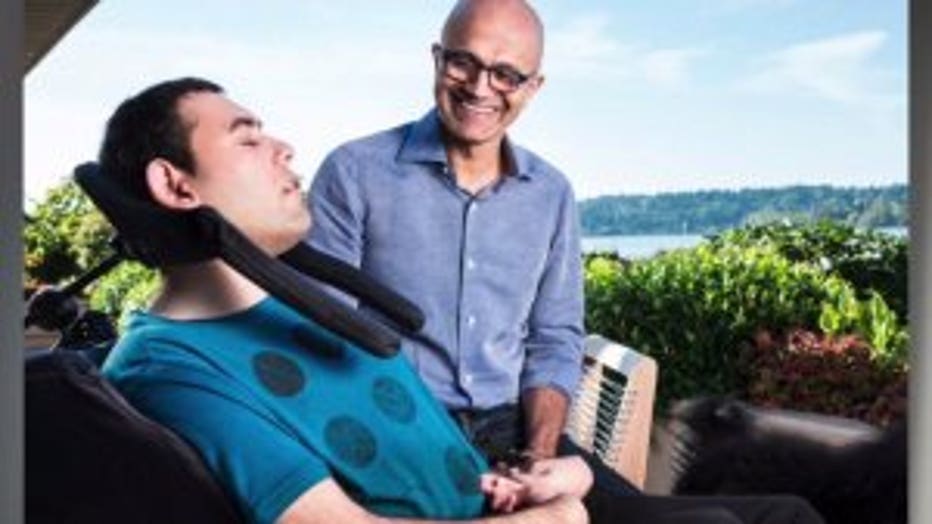 The company's commitment to the creation of accessible technology was on full display recently at the Microsoft Ability Summit.

Modified controllers were showcased that allow people with disabilities new access to software and games. There were also new tools on display that empower people who are blind or have learning disabilities.

Nadella explained how his experience as Zain's father changed his view of accessibility.

"I think where technology is going is to really help empower more people, to be able to accomplish more," he said. "And that I think is a responsibility we have."

Microsoft is doubling down on that responsibility. At its annual Build Conference in May, the company announced a $25 million program called Artificial Intelligence for Accessibility. The plan, as described by Nadella, is for that money to fund developers around the world to find solutions for people with disabilities.

"I can't wait to see what you all build," he told onlookers at the announcement.



Microsoft already has momentum.

The company created a smartphone app to give people who are blind the ability to visualize the world around them. It made Microsoft Office 365 accessible to those with disabilities and created technology that helps kids with learning disabilities such as dyslexia read for the first time.

Microsoft worked with former NFL Player and Washington State alum Steve Gleason - who lost his mobility to ALS - to create technology that allows people to control a wheelchair, keyboard, and text to speech software with only their eyes.

https://www.youtube.com/watch?v=HXOWTLrWqzg&w=560&h=315

Nadella said all this innovation is a company-wide effort.

"It's clearly not just because of me," he said. "It's something that I think culturally is ingrained inside of Microsoft's mission to empower people and organizations."

Ultimately, Nadella pointed out, the need will be felt by everyone.

"They are technologies that are going to be used by all of us, who are fully able, at some point in our life," he said. "We are going to need help. That's one universal truth."