Metro budget woes: Bus service could be cut by nearly 20%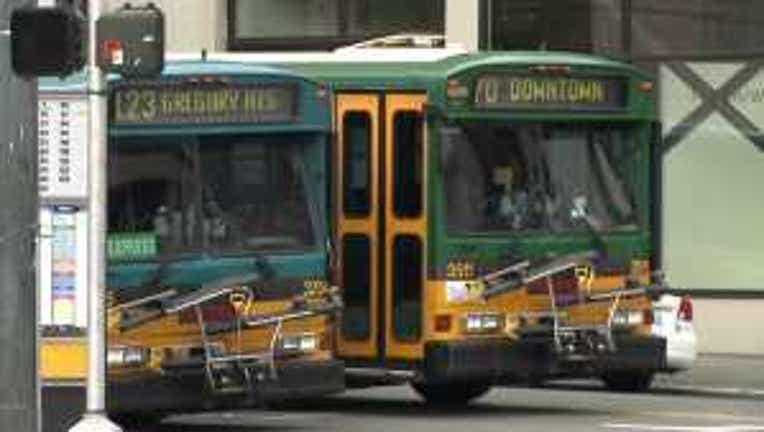 SEATTLE -- King County Metro Transit has had a tough time during the recession, so tough that two years ago the agency asked for – and got – a temporary $20 license fee that was imposed on cars throughout the county to help keep public buses running.

But that funding is coming to an end next year, and leaders say they face a $75 million hole. Without a solution, the bus agency will have to slash routes.

"It will dramatically change the nature of how people ultimately get around," said Metro Transit General Manager Kevin Desmond.



Because of the hole, Desmond said, the agency will have to slash service by 17 percent, starting in the middle of next year, at a time of record ridership.

"Some routes will go away, so some people might lose service," he said.  "More importantly service will be less frequent. Less frequency means more crowded."

Desmond also expects reductions during nights and weekends.

Metro is seeking a permanent 1.5 percent vehicle tax, raising $85 million a year, to solve the bus budget problem.

"We want to be able to tell cities and citizens throughout King County," he said, "what they can expect from our service next year, two years, five years from now."

Last year, King County Councilman Reagan Dunn voted against the $20 car tab fee to help Metro, and he remains skeptical about the need for more tax money.

"Metro is the only agency in county government that hasn't seen any reduction in its funding throughout the entire recession," he said. "At some point we have got to start living within our means."

Dunn wants to see more reforms at Metro to help solve the funding problem.

"If this ends up being a 7 percent cut for Metro, that's probably something that we can absorb," he said. "People might have to ride on more crowded buses. They might have to wait a little longer."

Paul Guppy, vice president of research for the nonpartisan think tank Washington Policy Center, which has followed Metro funding and policy over the years, also believes the agency needs to further tighten its belt.

"They never seem to be able to operate within their budget," Guppy said.  "They punish the public by reducing bus services, but they have not cut to the bone because of the resistance they get from the bus drivers' union."

Desmond notes that the agency did negotiate a one-year pay freeze and a limit on cost-of-living increases.

"We can tighten, tighten, tighten," he said. "That's not going to appreciable solve the $75 million gap."

Desmond said there is only so much the agency can do.

"The hole is just too big," he said.