Merry Christmas signs stir up controversy in Redmond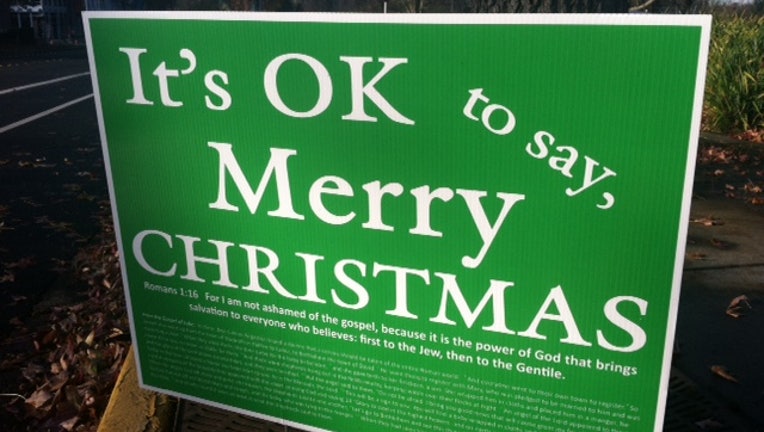 REDMOND- They popped up over the weekend near Redmond City Hall, the library, and several local churches and schools:

Green signs with white lettering saying 'It's OK to say Merry Christmas' followed by several bible verses.

It's the second year the signs have appeared around the city of Redmond and no one seems to know who put them there.Because the signs are placed in  the right of way, Mayor John Marchione says they are considered free speech and will not be removed.

Some people we spoke with find nothing wrong with them, while others say they are offensive, particularly one placed right below the sign for City Hall.

We'll have more on this story on Q13 FOX News at 4:00 and 5:00.