Memorial held for toddler killed in Buckley; parents forgive driver
article


BUCKLEY, Wash. -- Friends and neighbors came together in Buckley Tuesday night to honor the memory of toddler Lincoln "Linc" Person, who was killed when a truck left State Route 410 and slammed into the red wagon the boy was being pulled in on a walking trail.

Lincoln's family was set to celebrate his second birthday next week. Instead, they're planning a funeral for their little boy.



People came to light a candle, hold a loved one and shed a tear – to remember "Linc."

"Lincoln could always put a smile on your face, even if you were down," neighbor Linda Redford told the crowd gathered at the vigil. "He would always be the one who was helping you."

Another person attending the vigil, Ian Royak, didn't know Lincoln or the boy's family, but he wanted to come to pay his respects.

"I saw the full details of the story and I just started crying, because like I said, I'm the father of a 3-year-old boy," Royak said.

The memorial of flowers and cards for little "Linc" continues to grow in his hometown of Buckley.

Police say Lincoln was being pulled in a red wagon by his father Monday afternoon on a trip to the post office. The driver of a white pickup truck lost control, flew off the road and ran over the little boy.

Despite their pain, Lincoln's parents told others they forgive the driver.

Investigators say the 78-year-old driver traveled nearly 500 feet on the trail before running over the toddler. Police have ruled out alcohol or drugs as factors in the accident, but they say the driver still has not given them a formal statement about the accident; they expect that to happen Wednesday.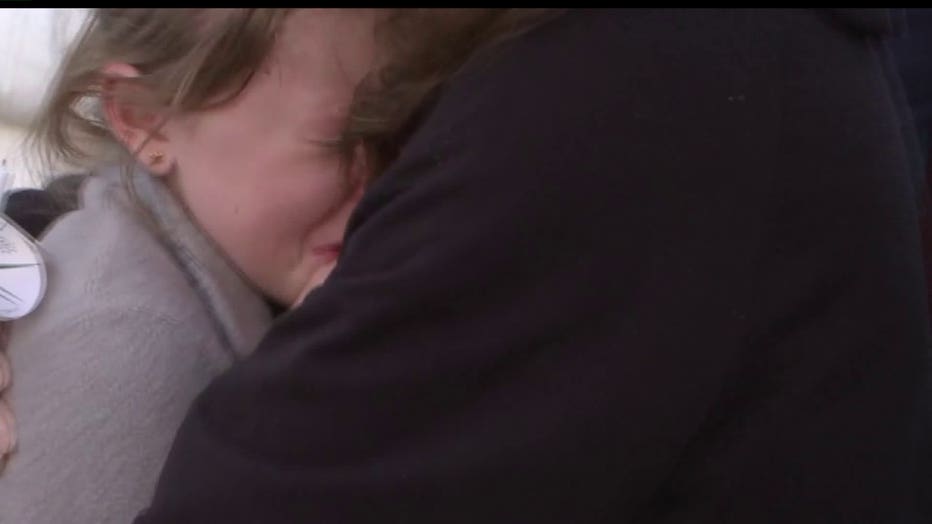 A little girl at Lincoln Person's memorial in Buckley cries in her mother's arms Tuesday night. (Photo: KCPQ-TV)