Memorial for slain Powell boys completed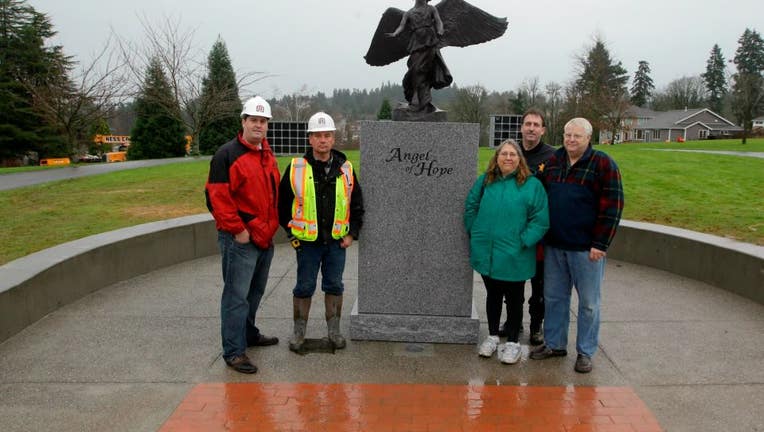 PUYALLUP- A memorial at Woodbine Cemetery for Charlie and Braden Powell is now complete. The community held a vigil Thursday night in front of the newly constructed statue near the gravesites of the two young boys. Their names are etched on the base of the statue, which is topped with a bronze angel. The name of Susan Cox Powell, the boys' mother, is also etched on the statue.

Friday marked three years since her disappearance in West Valley City, Utah. Police there announced they are scaling back the investigation into her disappearance. Authorities say the investigation is still active, but they've reduced the number of detectives working the case. Josh Powell, Susan's husband, was the only person of interest in her disappearance. Last February, he blew up his Puyallup home killing Charlie, Braden and himself. Donations from the community helped pay for the memorial in the boy's honor at Woodbine Cemetery.