Memorial Day weekend traffic nightmare: How to avoid I-5 bridge collapse


[trib_ndn vid=24841197]

SEATTLE -- The collapse of a major bridge on Interstate 5 will cause a traffic nightmare for thousands of holiday weekend travelers, the Washington State Department of Transportation said.

Both directions of I-5 are closed south of Burlington, and will remain shut for the foreseeable future. Kris Olsen of the Washington State Patrol said traffic backups could be horrendous.

"We're going to have backups," Olsen said. "There's just no way around that. Plan for extra time."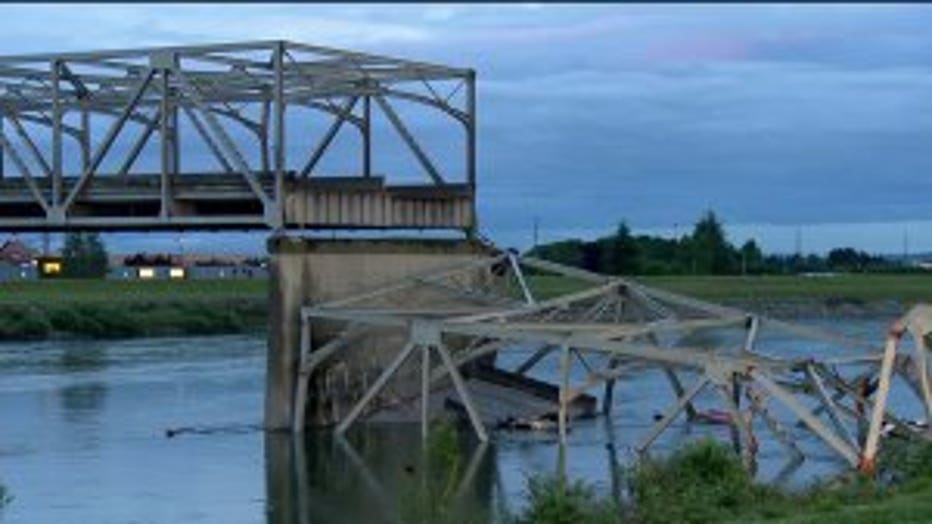 Multiple alternative routes have been established:

For southbound drivers -- Take Exit 230 to State Route 20 to South Burlington Boulevard. Head onto East College Way and merge back onto I-5.

For northbound drivers -- Take Exit 227 for College Way to Riverside Drive. Head to South Burlington Boulevard to George Hopper Road. Merge back onto I-5.

Both northbound and southbound drivers can also use State Route 9 as an alternative route, bypassing Mount Vernon. Take Exit 221 at State Route 534 east to northbound SR 9 to SR 20 back to I-5.

Officials stress that traffic will be a problem for some time.  The Skagit River Bridge carries an average of 70,000 cars and trucks each day. The cause of the collapse is still being investigated.

For more information on the closures, click here.